Get married in Punta Cana: a trendy destination!
I've decided today to take you to the Dominican Republic. It is the top tourist destination for these upscale hotels with all-inclusive services. Located in the Caribbean, the Dominican Republic is part of the Greater Antilles. The country shares the island Hispaniola with its neighbour Haiti. It's an exotic destination that could appeal to more than one with a very rich and varied culture.
Firstly: heavenly beaches, breathtaking blue lagoon, excursions and escapades. Moreover, dance under the rhythms of bachata and merengue. In addition a wedding feet in the water with the sea views in the background, under a temperature of 30 degrees. What more! Is that not extraordinary?
Have you thought about this destination? May I legally marry in the Dominican Republic? Well yes, it is possible for all non-residents to the Republican, and all foreigners!
So now that you know, all you have to do is prepare your official document for your on-site celebration. Of course, it is obvious that I would be present to accompany you in your steps… Otherwise, it wouldn't be funny at all to have to manage everything remotely. I encourage you to use our wedding planning services to help.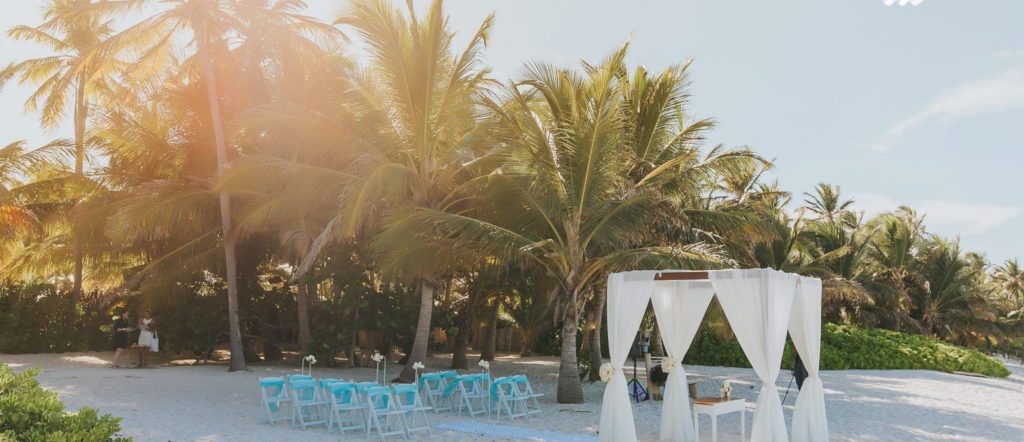 Civil ceremony or outside ceremony: which option to choose?
I would rather tell you that it will depend on you and your needs. To get married in Punta Cana, you may well decide to opt for a outside ceremony and marry civilly in your country of origin.
What is the best time to go to Punta Cana?
If you want to get married in Punta Cana or in another island of the Caribbean, I strongly advise you to go there between December and April. The season is dry and you will have more chance to avoid the rain unlike the months of June to September.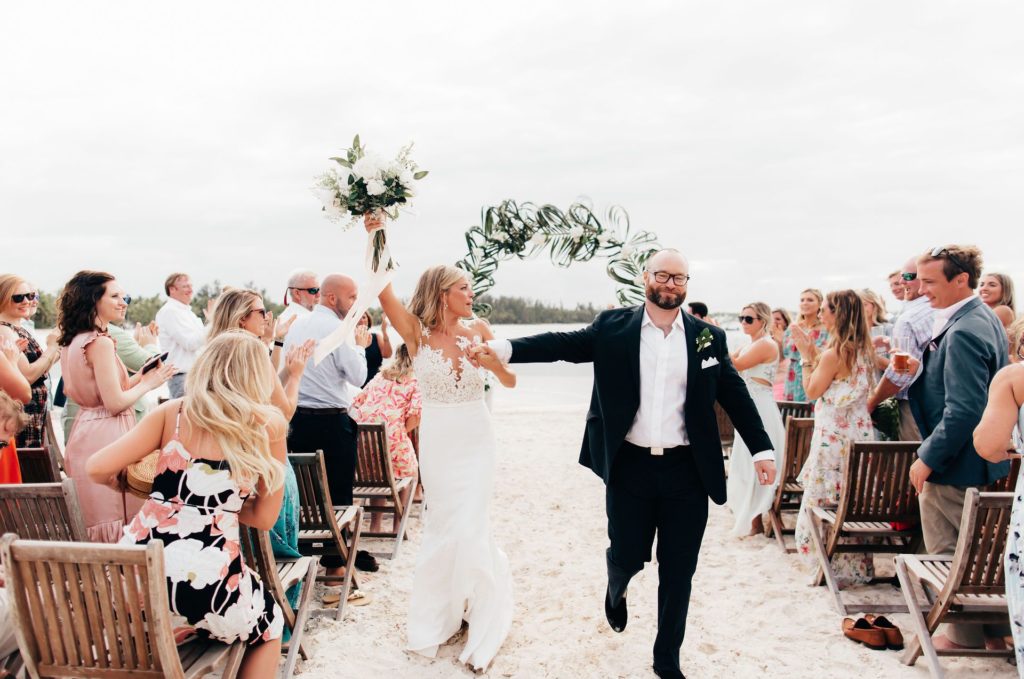 What is the budget for get married in Punta Cana?
If there are two of you, depending on whether you want to get married civilly or not, you need between 1,000 and 2,500 euros. This will cover the administrative costs (translation included), the accompaniment by myself, the floral decoration and the decorative accessories, the photographer, the makeup artist and the hairdresser. To this, you add your travel and living expenses.
Now, if you have guests (depending on their number), we can offer you to privatize a beachfront villa, or a restaurant and its private beach. For the hit, the budget will be random depending on the number of guests. For example, a wedding of 25 to 40 people, including private villa, catering with table service or chic barbecue buffet, reception furniture, floral decoration, dj or musician, ceremony on the beach, photographer, wedding cake, makeup artist, hairdresser, wedding planner, wedding coordinator, the average budget is between 25,000 and 30,000 euros. Nevertheless, it is essential that I have all the informations about your project so that you have a fair price.
Nevertheless, you should know that the Dominican Republic is very advanced on bridal tourism. Their influence often comes from our dear American neighbours, it offers services of quality or very high-end. They are independent in the floral market. So if you are a fan of fresh flowers, in the Dominican Republic, ladies, you will be served.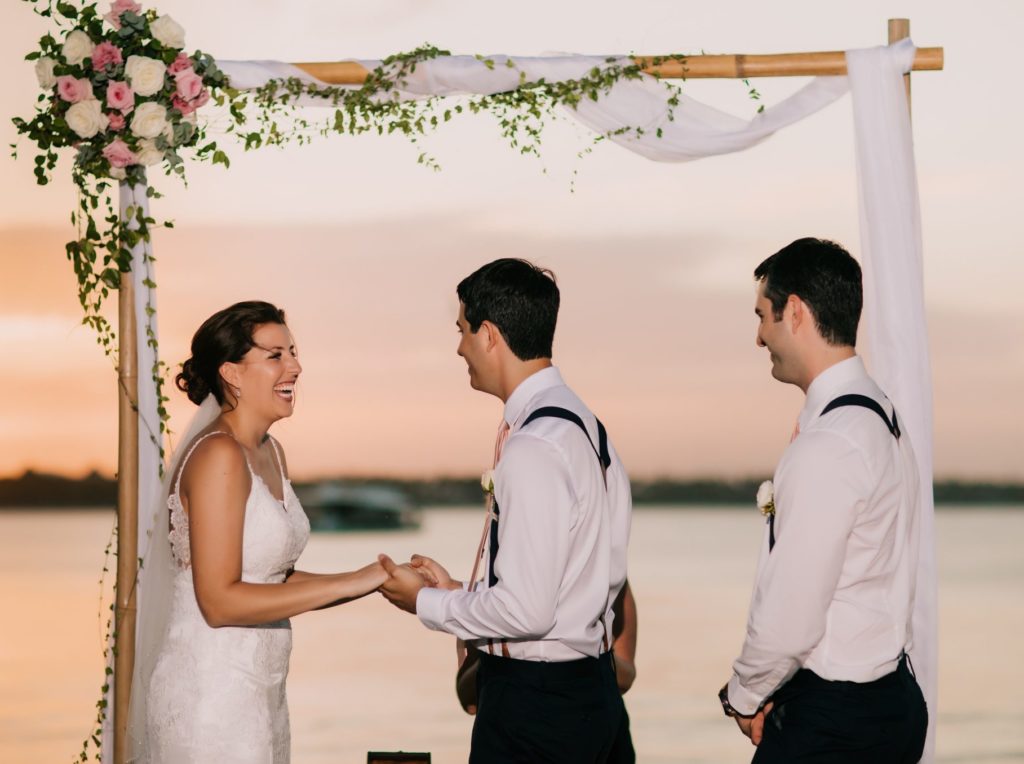 In short, Punta Cana or even the island of Sanoa (neighboring island) are destinations to really consider for a dream wedding in the Caribbean.
For your wedding planning in Punta Cana, we are official partners of the Jennifer C wedding agency. We take care of the whole organization, Jennifer and Alexandre will be your coordinators on site.
For any request to organize weddings in Punta Cana, you can contact us.