Why is a small committee wedding ideal  ?
Weddings are often considered a great day of celebration, happiness and a great guest list. But more and more brides and grooms are abandoning these big parties with multiple guests for a intimate wedding reception.
A small committee wedding is the best way to have around you only the people you care about and to be able to really devote your time to them.
What are the advantages of an intimate wedding? How to organize your wedding in a small committee ? We tell you everything !
Saying yes in complete privacy
Marriage is one of the most important moments in your life. It is the day you finally say yes to the person you love the most.
The day when you will be the center of attention, surrounded only by the people who matter most to you and your half.
The advantage of having a small ceremony is that you will be able to spend time with each of your guests. Beautiful and real moments of complicity and joy that you will fully share with all your guests.
Moreover, if you are a little shy, a small committee is a very good solution to avoid pronouncing your vows in front of a hundred people. So getting married in a intimate setting may be the perfect solution if you're afraid to be seen by everyone.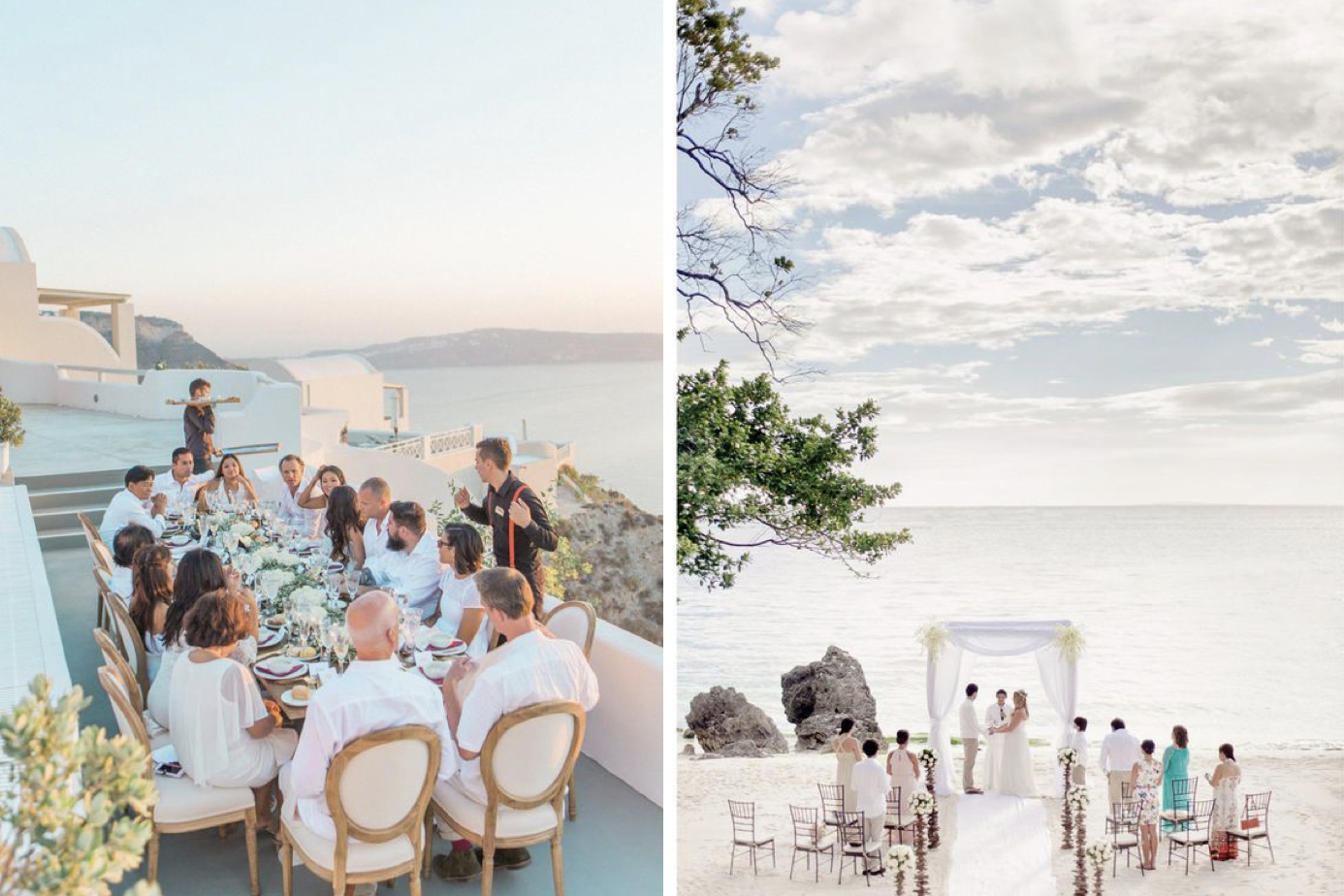 Credit photo – Anna Roussos & Photographer tuscany
Saving precious time
Organizing a wedding takes a lot of time and energy. Planning an elopement or a wedding in a small committee will save you a lot of time ! Because we know that a more private event will require a lighter organization.
No need to plan your union months in advance, because once your civil wedding is scheduled at the town hall, it will take only a few months to manage your organization.
This will also avoid you spending your evenings looking for a service provider.
A more prestigious event
One thing is sure, getting married in a small committee will allow you to achieve a more dazzling wedding. Organizing a wedding for 15 guests will allow you to spoil the lucky few with a more luxurious party than if you had to organize it for several hundred people.
Transport your guests to a dream destination for a weekend, or realize your wedding in splendid places with more upscale services.
Get married when you want
One of the many advantages of getting married in a small committee is the ability to hold it at any time of the year without having to worry about cancellations.
Moreover, it also allows you to benefit from better availability and rates regarding your venue.
Get married where you want
Fly to the place of your dreams and say "YES". On a white sandy beach, in the mountains or even under the Northern Lights.
By choosing to have an intimate wedding, you will have the advantage of organizing your ceremony wherever you want. As for example abroad, a union that seduces more and more couples.
It is quite conceivable to get married in the middle of the wedding season without having a big impact on your budget.
How to organize a wedding in small committee?
Define your guest list
Limiting the number of people present on the day means taking full responsibility for the decision. It is above all your choice and it is up to you. It is your moment and not that of your parents or friends who must accept your decision.
Moreover, when you organize a wedding in a small committee, you invite only your closest friends and family and those who are dearest to you. Then you will be able to enjoy this moment filled with love and tenderness with the people who are important to you.
Enjoy these precious and privileged moments with each of your guests.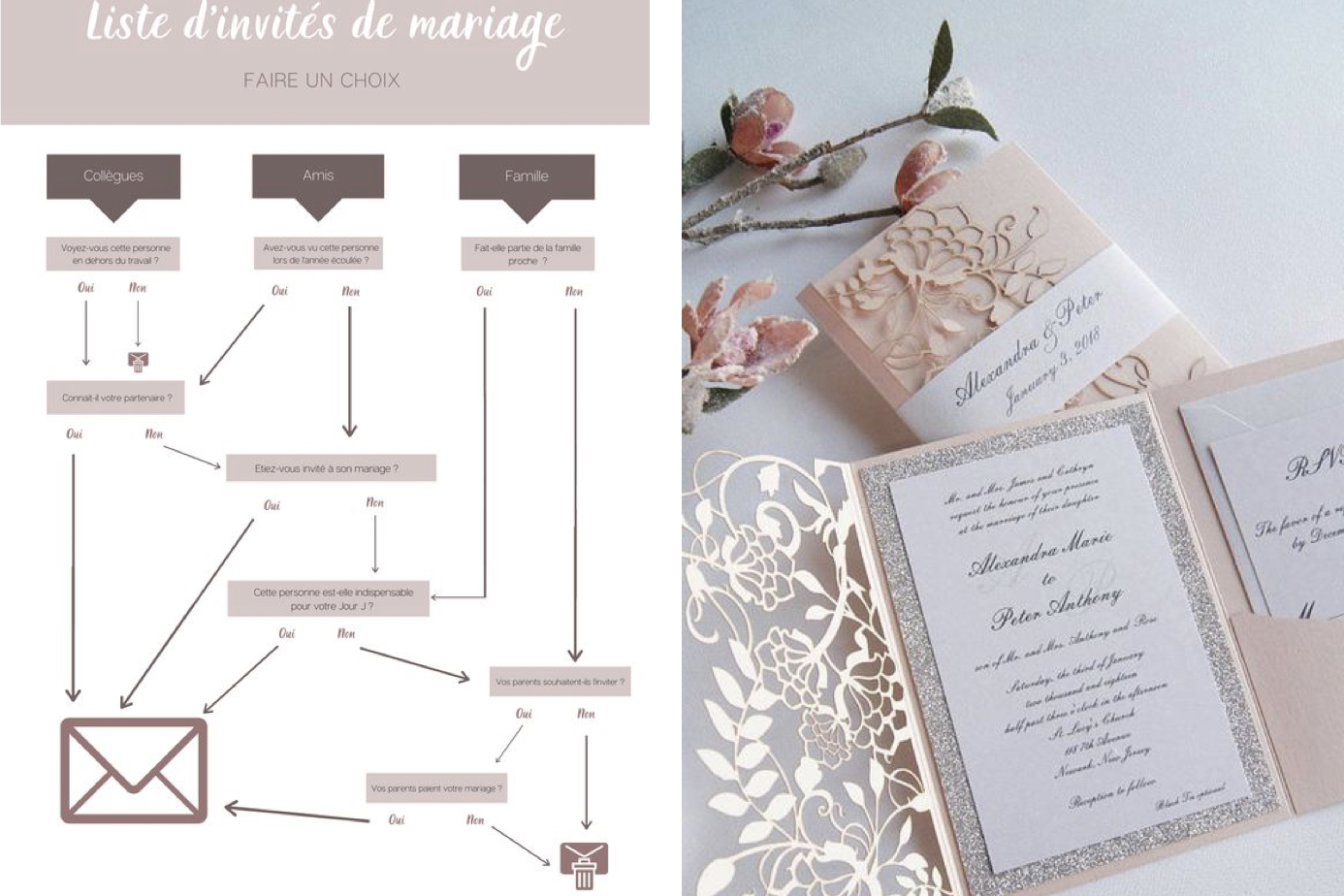 Credit photo – L
e carnet blanc & Pinterest
Choose your reception location
For your simple and intimate wedding, no need to rent a castle or a large estate.
However the privilege in this situation is the flexibility and the large choice of locations available to you.
You can as well unite at home, on the beach, in another city or even abroad since the size of the place is less important !
However, beware of the weather if you plan to get married outdoors. Always have a plan B in case of unforeseen events, such as a tent set up in the garden if it starts to rain.
Credit photo –
Pinterest
Which meal to choose ?
Getting married in a small committee gives you the opportunity to break the rules and bypass conventions. No more placemats, porcelain and entre-mets, it's time to keep it simple.
Cocktails or buffets are options to consider. Served by themselves, your guests will have the opportunity to dine at their own pace.
To be enjoyed standing up or on a nicely decorated small table, sushi, hamburgers, oysters or canapés will be unanimously appreciated.
More original, during this type of meal, the use of a food truck always makes its small effect!
If you want to surprise, you can always plan a gourmet meal made by a chef.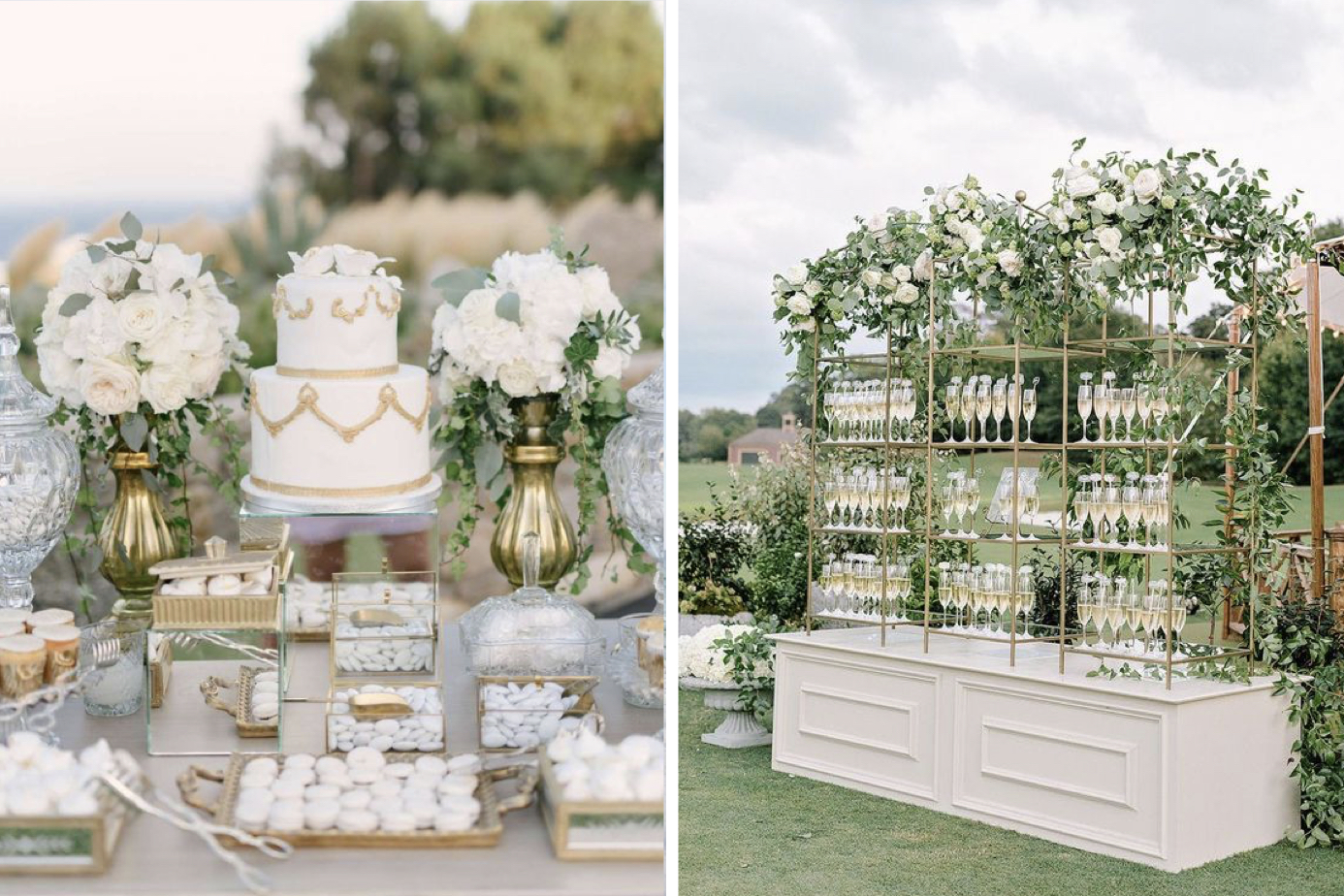 Credit photo – Bottega53 & Pinterest
For more information concerning your small wedding, contact us !