The 15 most beautiful places to get married in Spain
When you decide to take such an important step in your life by saying "yes" to your future husband or wife, it is very important to consider different factors. The space that will be chosen for the celebration is essential. You must have indicated the type of wedding you wish to celebrate and the number of guests present. In recent years Spain has become one of the favorite destinations for many foreign couples to celebrate their marriage. Here are some of the best places to get married in Spain that you will remember throughout your life.
Its magnificent climate, the wide variety of existing spaces, its atmosphere and exquisite cuisine have made Spain one of the favorite places for weddings. That's why, our partner Perfect Venue, select the most exclusive spaces in Spain to facilitate the complicated task of the couple.
Urban wedding in Barcelona
It enjoys an incredible location. Located on the famous Tibidabo mountain you will have a fantastic view of the city. Mirabé is an ideal setting to get married in Spain. It has a wide variety of spaces, a main room with large windows for up to 140 people. The restaurant also has an impressive terrace with a beautiful pond and beautiful vegetation that can accommodate up to 300 guests, offering many possibilities.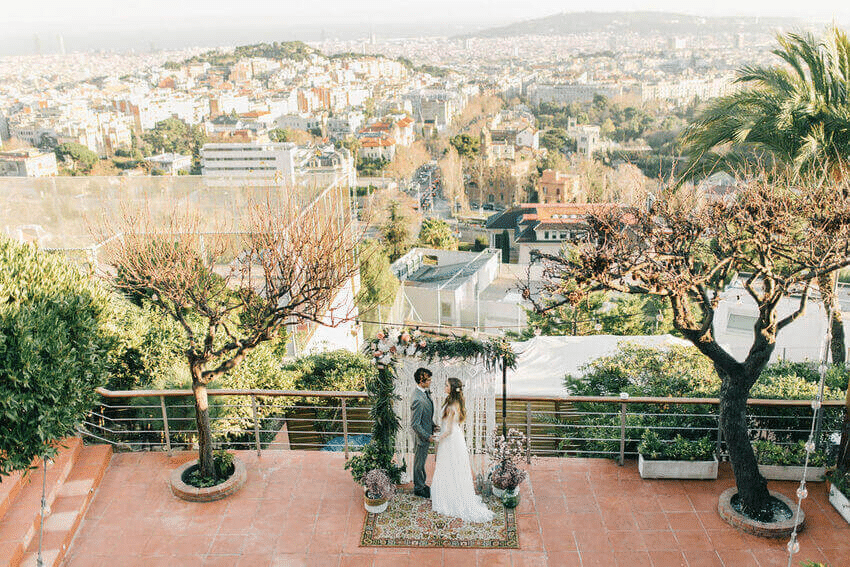 Rustic and rural wedding 
It is a mansion built in the 19th century. It's perfect for any kind of wedding or event. It has all the facilities necessary to organize the party you have always dreamed of. This place is very close to Madrid, full of nature and tranquility.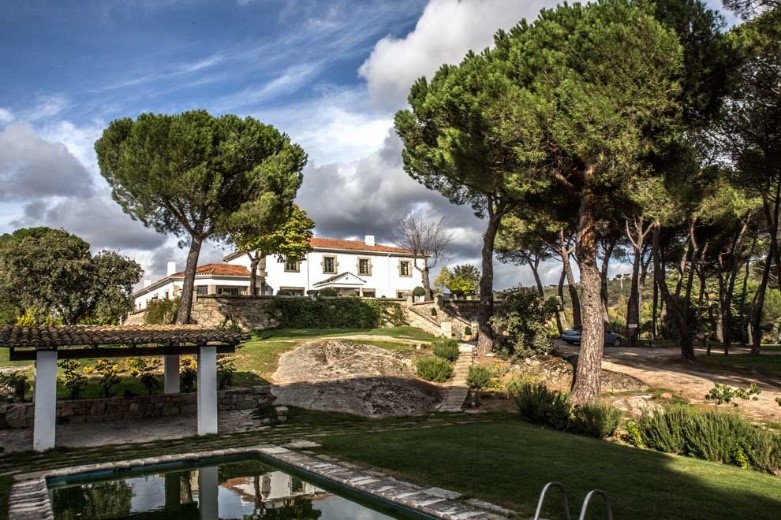 Hacienda Albae is an idyllic place to celebrate your wedding. These wineries have impressive facilities. They are perfectly equipped to accommodate any kind of wedding, both intimate and large, as the place can accommodate more than 400 people.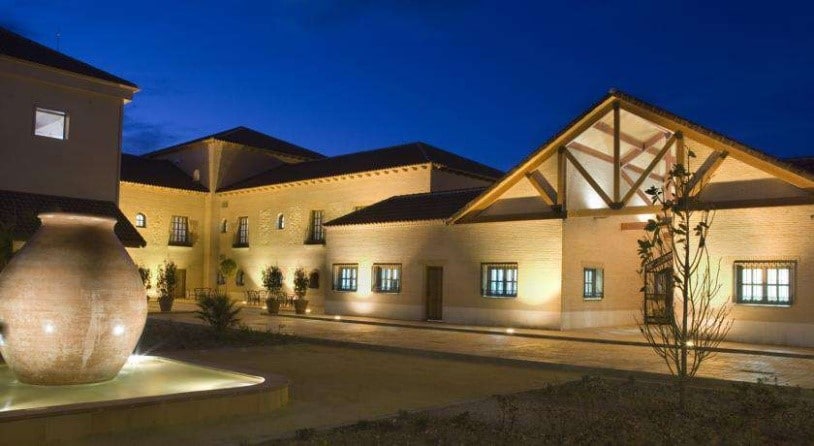 The Finca Aldeallana is ideal for celebrating a rural-style wedding. If you want to have a civil wedding, the gardens surrounding the farm tent offer a very romantic space. Moreover the sunset in the background will make this moment unforgettable for everyone.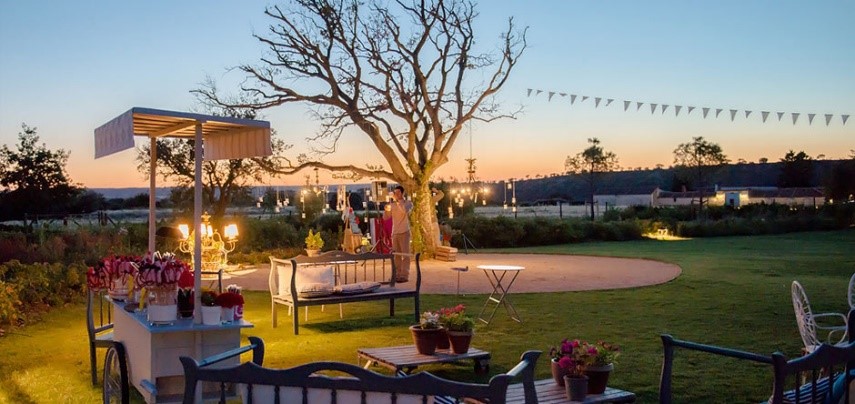 In recent years, the Monastery of Cartuja de Ara Christi has become one of the most exclusive and sought-after spaces of the Valencian community. In this incredible building, magic and simplicity combine to make your wedding day in a romantic and peaceful atmosphere. The monastery, built in the 17th century, was declared of cultural interest.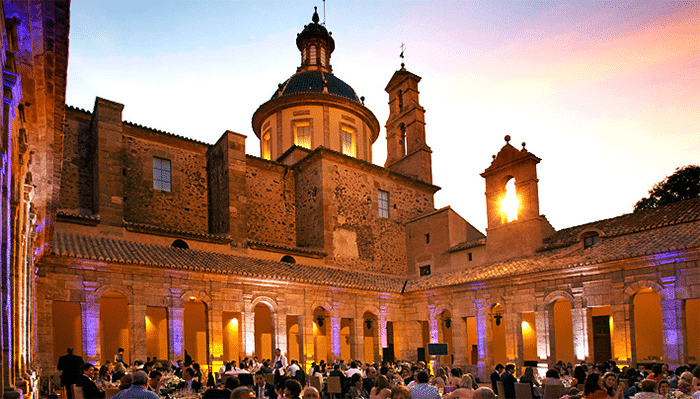 Located in Antequera, a few kilometres from Malaga, the Cortijo Sabila is the ideal place to organize any kind of event or celebration. It is completely restored as a family shop with all the amenities necessary for an unforgettable wedding in an enclave full of nature. It has 8 spacious rooms with stunning mountain views, 7 gardens with a spectacular natural pool and 4 dining rooms.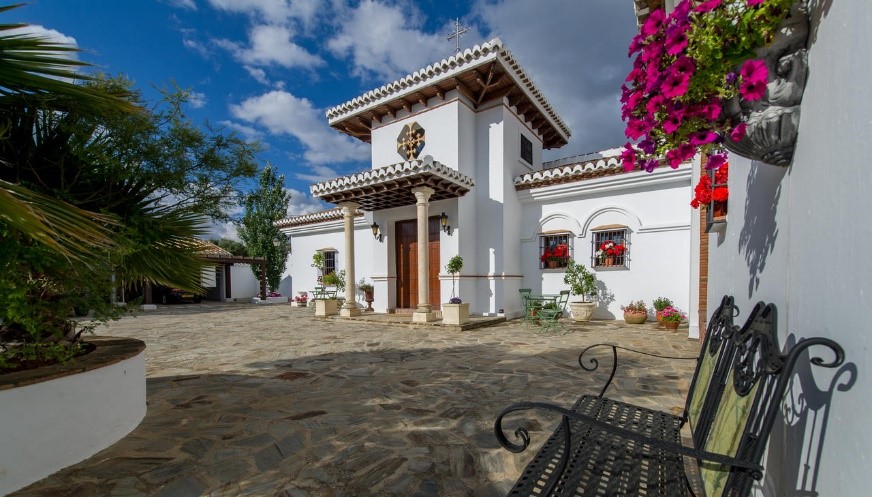 FULL NATURE WEDDING
The Finca Faín Viejo is an old agricultural farm that has retained a majestic character and offers a spectacular setting to celebrate the bond and subsequent celebration of your marriage. The site has large indoor rooms and outdoor gardens where you can make snacks or cocktails in the open air. Moreover, this place has nine rooms. It is ideal for the couple to spend the night of their wedding without having to move.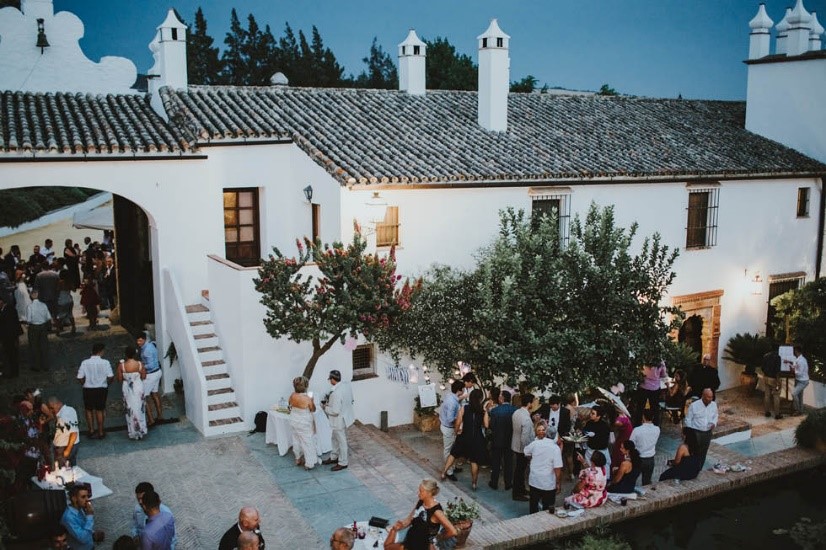 This historic estate, located in a private nature reserve, covers 1,200 hectares. It has beautiful gardens and interior spaces preserved in every detail. In addition, the property guarantees at all times the exclusivity and privacy of your wedding.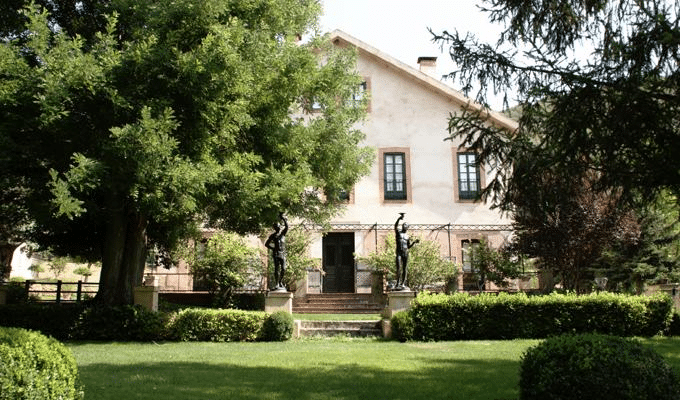 Oller del Mas is an impressive castle with over 1000 years of history. It was an ancient alchemy with the best wines. It has several rooms where you can organize a wedding in contact with nature, its surroundings abounding with vineyards and vegetation.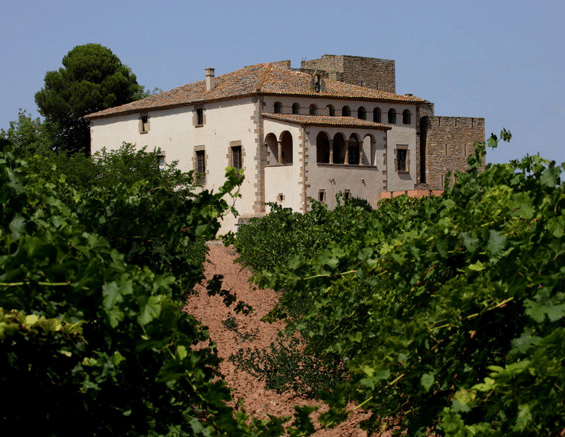 Soto de Gracia is a farm that can accommodate more than 500 people, located on the outskirts of Madrid, on the banks of the Jarama River. The completely renovated facilities will make every minute of your party a unique and unforgettable one. Enjoy the large outdoor gardens where you can celebrate the welcome cocktail and enjoy the surrounding nature.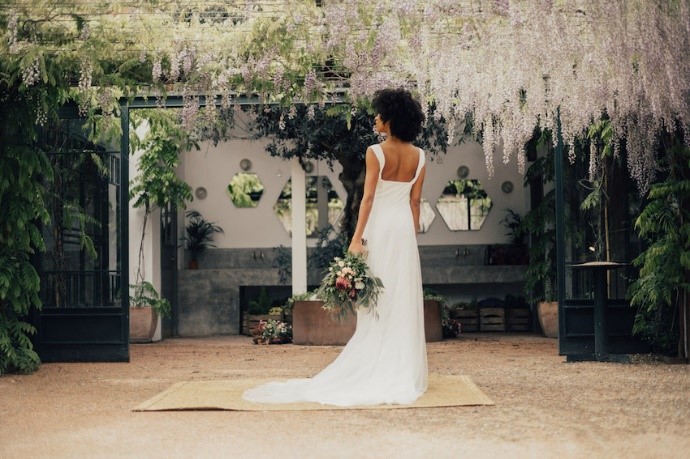 WEDDING IN THE BOARD OF SEA
Ibiza is, thanks to its incredible beaches and impressive sunsets, a paradise and a dream scenario to celebrate a wedding. ME Ibiza is a beautiful hotel with facilities on the seafront for a romantic wedding by the sea. It has indoor and outdoor spaces that can be arranged to organize the wedding celebration. It also boasts restaurants and terraces overlooking the sea.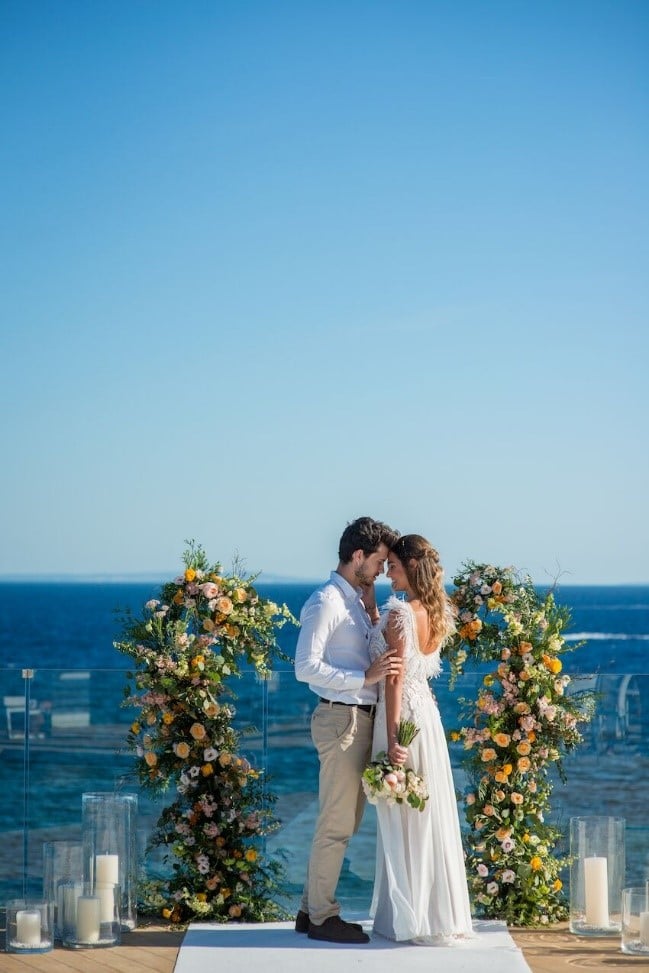 Hotel Salobre Resort & Senerity
Hotel Salobre Resort & Serenity is located in the countryside south of Gran Canaria. It is a spectacular 5 star complex ideal for celebrating any type of event or wedding. The hotel offers spectacular views of the mountains and the sea, as well as one of the most important golf courses in the region. It also has several swimming pools, 313 rooms with sun loungers on the balconies. To celebrate an unforgettable wedding near the beach, it has 1,600 m2 spread out in different spaces and a large panoramic terrace.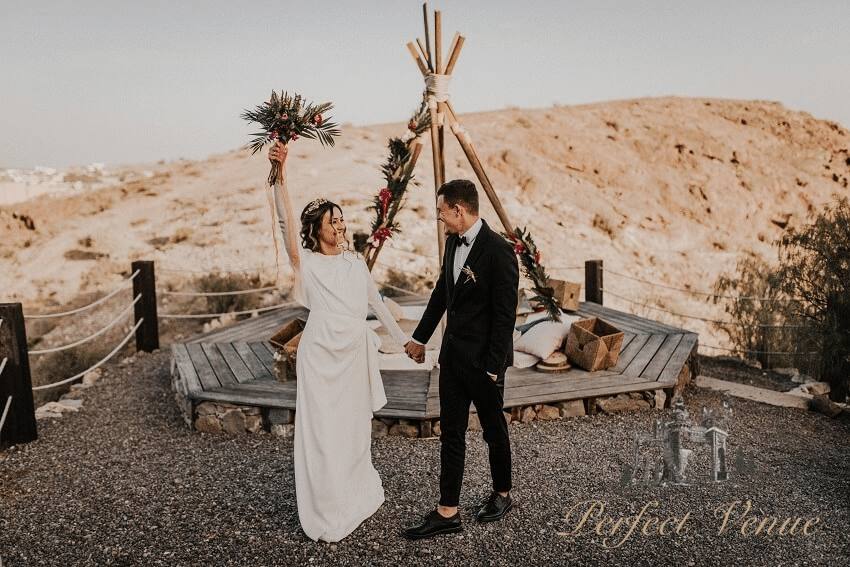 WEDDING IN THE HEART OF MADRID
Meliá Princesa is an amazing newly renovated hotel. Located in the centre of Madrid, it will allow the couple to create different environments to enjoy dinner and party to follow. It offers different menus and a wide variety of dishes ideal for the occasion.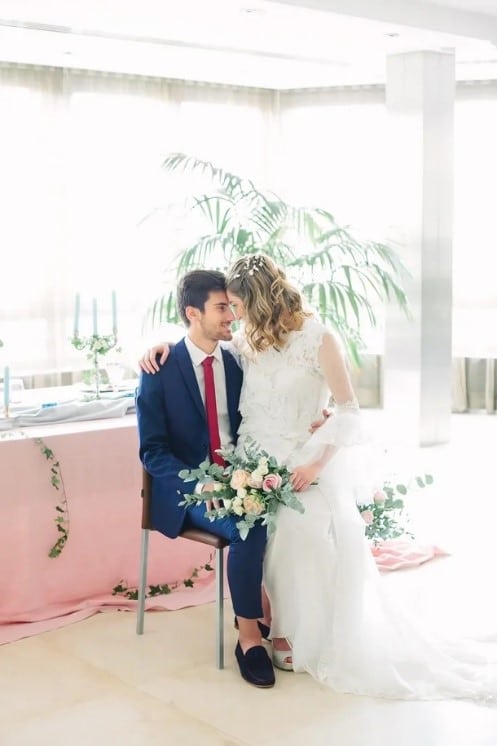 Located in Paseo de la Castellana and offering a dream view, Sinsombrero Restaurant has all the facilities and facilities necessary to celebrate your wedding banquet. The restaurant offers the best seasonal products and has a decoration inspired by the 1920s, modernized, making this space a unique place in the capital.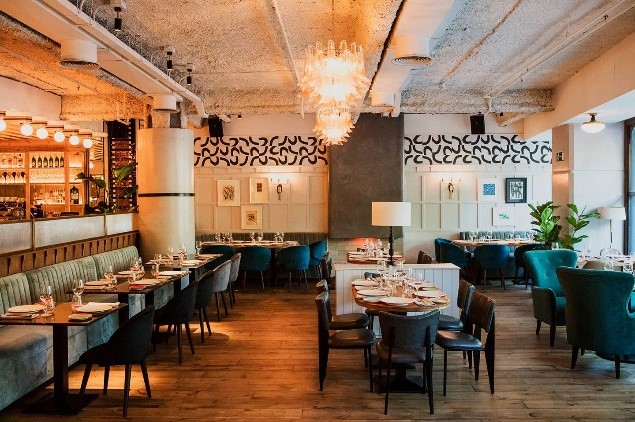 Thanks to Palacio Cibeles, it is now possible to say «yes» in one of the most emblematic buildings of Madrid. This building, located opposite the famous Fuente de Cibeles, has an incredible terrace overlooking the centre of the capital, ideal for a dream wedding. It is possible to organize a banquet for up to 100 people and 130 people in cocktail format.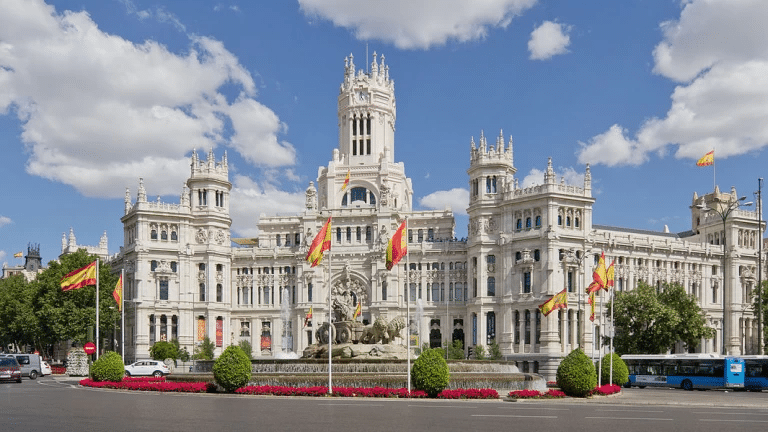 If you want to see more wedding venues in Spain or look for spaces to celebrate your big day, don't forget to visit the website of our partner Perfect Venue. You'll find some of the most exclusive sites where you can host the ceremony you've always dreamed of.
If these few places have made you want to get married in Spain, contact us!