The meeting
It is with enjoyment that I am going to speak to you of a couple in the singular airs today. At their request I realized an elegant rustic wedding in Eure-et-Loir. It is about Marie and David.
First of all anecdotally, Marie contacted me there is a little more than year for the organization of the marriage. It was via a site of referencing specialized in marriage. At that time, we exchanged by the telephone first time before meeting. Then a meeting had got organized in a trendy coffee, in the middle of summer, of the Paris region. A light presentation of our agency, a long discovery of their meeting and an attentive listening of their passions, and hup hup hup, we decided to collaborate together.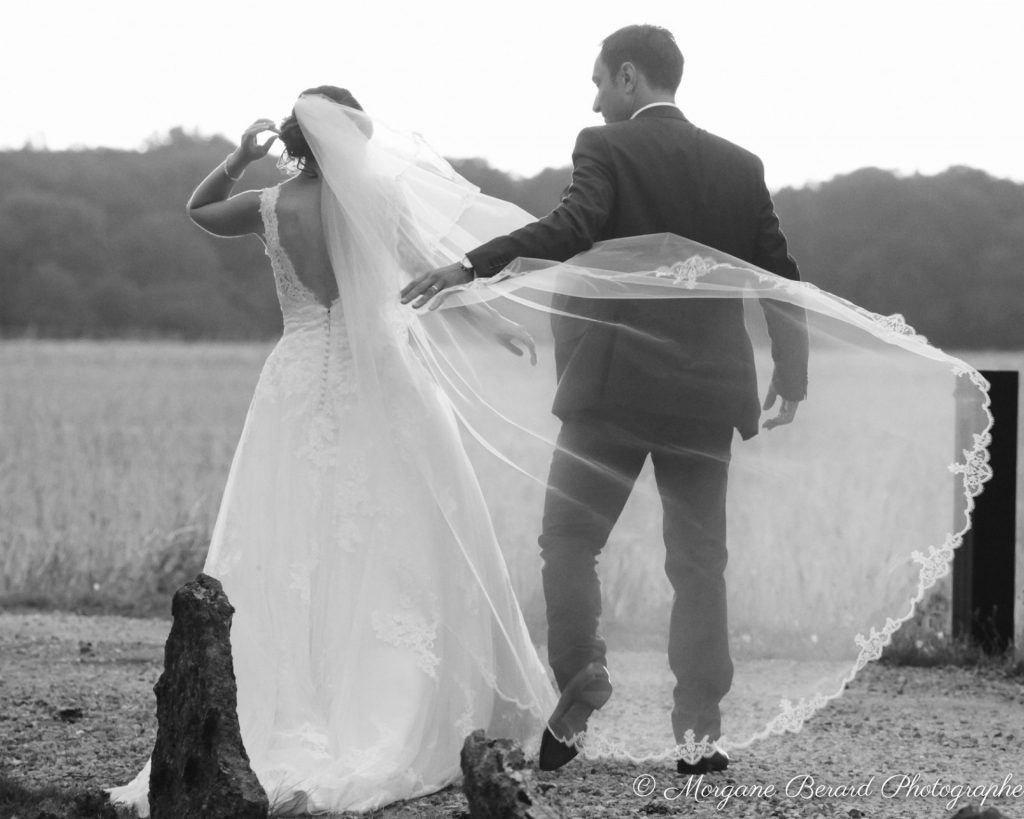 Their personality
Marie is a sensitive woman, an emotional person and charming.
David, him, is structured, organized, rigorous.
Their first looks were simply exchanged on their workplace. Since they never left.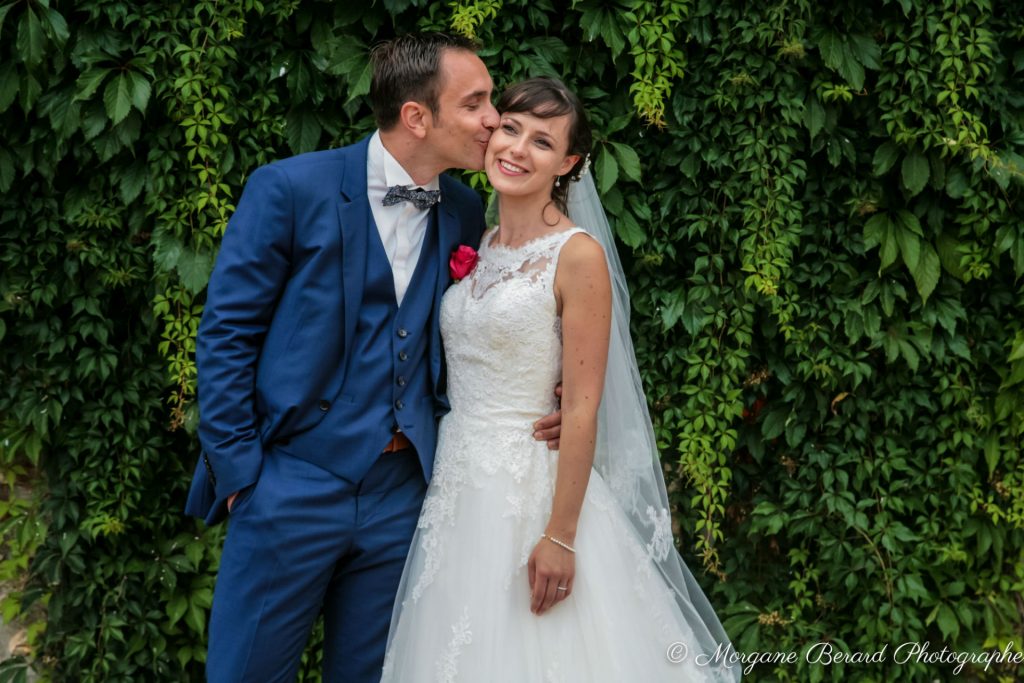 They are both nature lover. They like the natures materials & rustic decorations. It is clear and obvious that the reflection of their personality was at the origin of the theme of their marriage. It was very easy for us to find the place of ideal reception to associate the scenography completed in them desires. Marie and David had a schedule very loaded. They looked for both an organizer for the global wedding organization.
The organization
We are in charge of finding a place of reception, we found for them a beautiful seigneurial house of XVI ème century, in the rural look, were full of character, with visible stones, a fireplace, decorated with chair in wrought iron for a more chic side. For the caterer, they were imposed on us by the place of reception. Nevertheless, this family caterer, mitigated very well the french gastronomic traditions that looked for Marie and David. A simple and traditional marriage with a cameo of red and pink for a rustic atmosphere and an elegant man.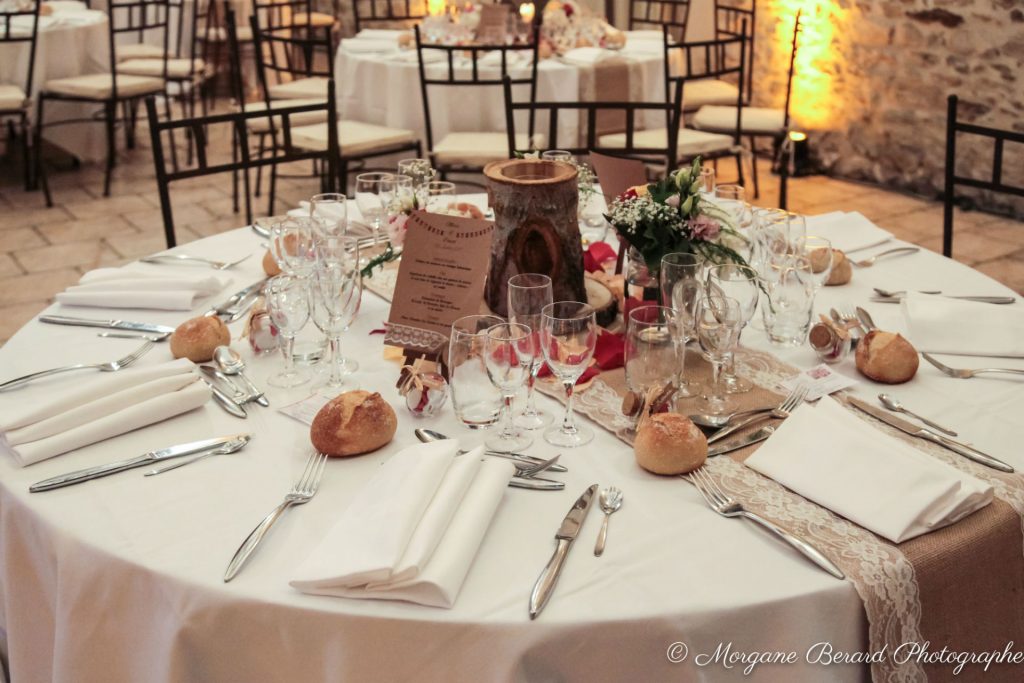 The organization of this marriage was rather collaborative between future and I up to the D-day, all the persons receiving benefits were selected according to the expectations of Marie and David, except the photographer. Indeed, they had chosen of their quoted, Morgane B which had immortalized every the moment of their day since them preparations it up to the cocktail.
For the decoration of elegant rustic wedding
For the rustic decoration, a wooden reminder (abseiling) for the table centerpiece in log and an attractive candle jar in tree trunk, put on a table runner of jute and a touch of lace, of brown wrapping paper for the card shop of table. A fleurissement light to add of the refinement, the tour (ballot) was played, the bridegrooms was sung. All this realized by our florist's great team from Delyfleurs and of our graphic designer Faire part de vos rêves.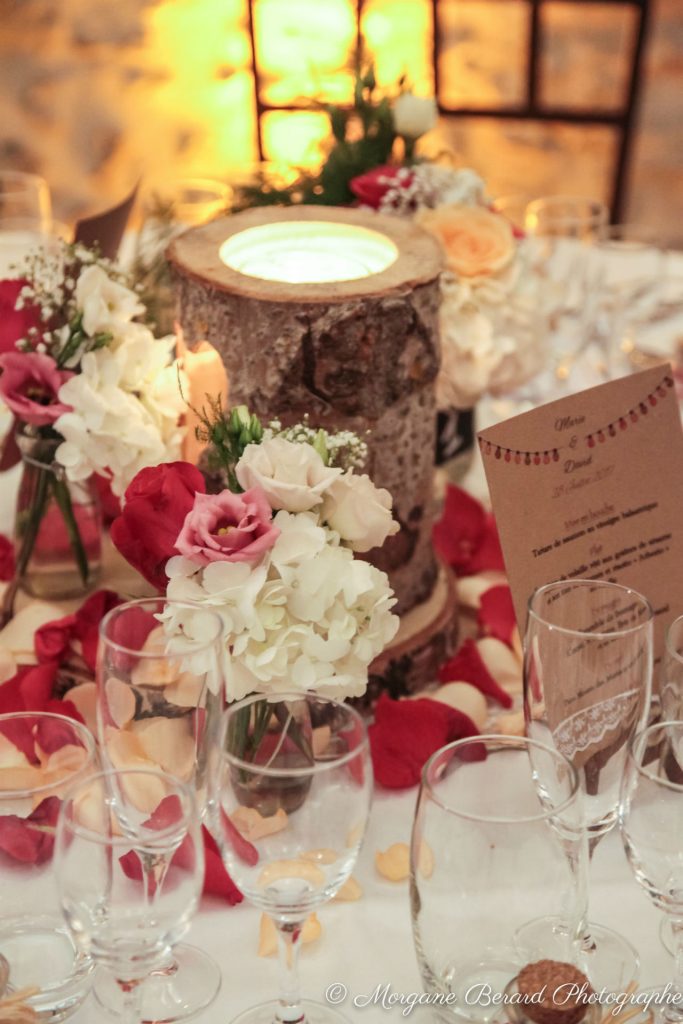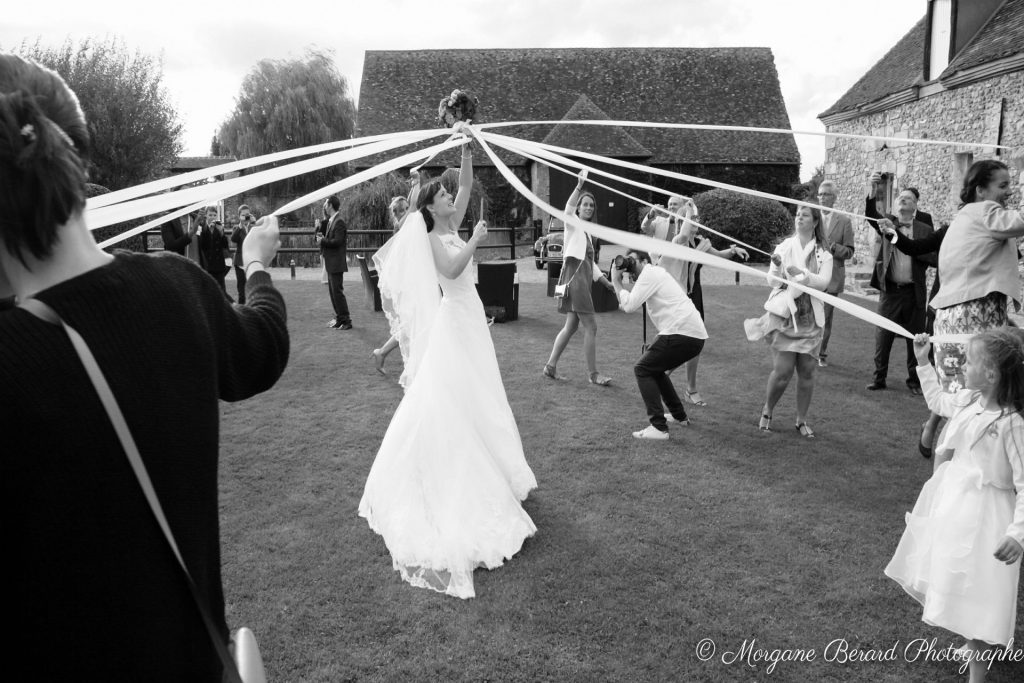 The D-Day
The newlyweds have to take advantage of every moment of their marriage, for them, he is certain that he had to begin again their day, for nothing in the world he has would change him. Marie often repeated the day after her marriage "it is surprising, I felt no stress". We were in the middle of summer, nevertheless the freshness settled down, and we were able all to take advantage of the fire which offered to us the place. Think that it is possible. And very yes, sometimes, of beautiful surprises imposed on us. A rather family and friendly, elegant rustic wedding which represents well our couple of bridegroom.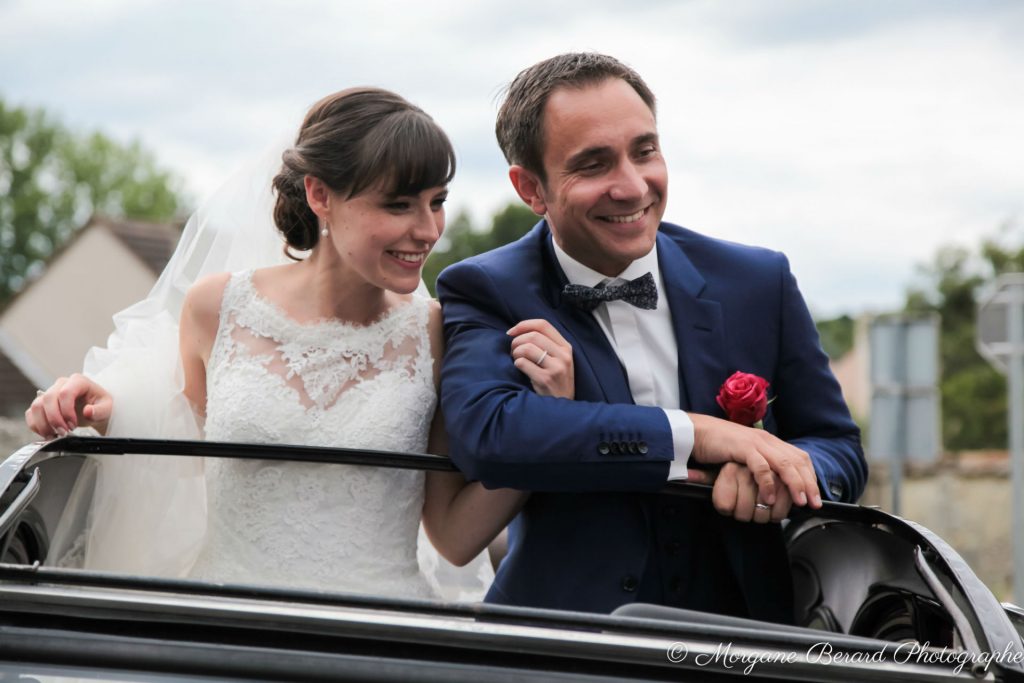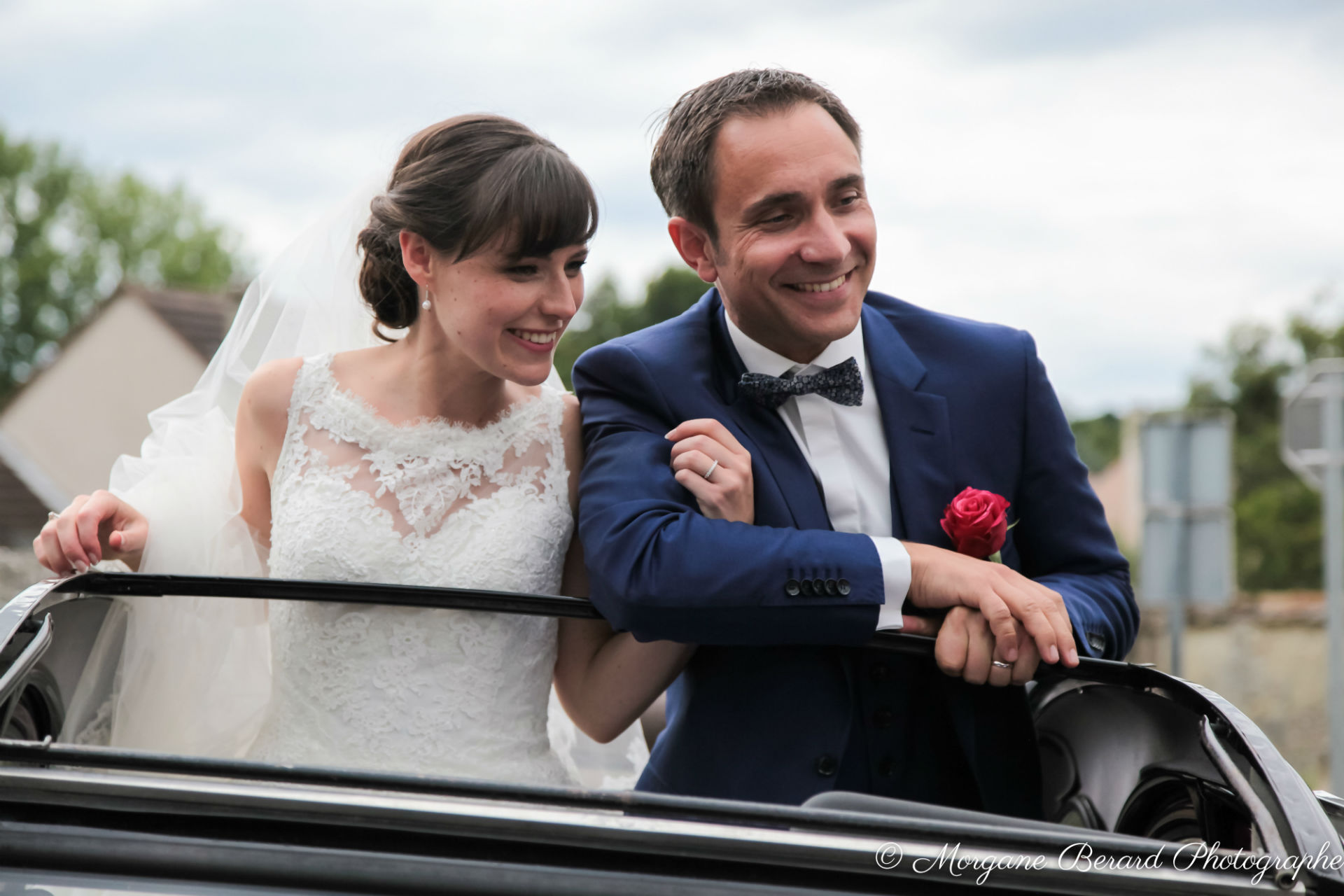 For any request for an elegant rustic marriage, contact us!