Notice to the future brides and grooms of 2022, the wedding industry is back on track, what a joy! So Organsa Wedding Planner Paris has put together a little summary of the most popular wedding trends for the year 2022! Flowers, ceremony decorations, wedding dress, entertainment… The 2022 wedding trends are nuanced. So if you're planning to seal your union in the next year, you can't miss this article in which we predict the new lines and trends. And what better time than now to tell you about the 5 ideas that will seduce next year !
Warm colors without artifice
A breath of warm air invites itself to your wedding by giving way to warm colors. Terracotta, sienna, ochre or even gold intermingle in your decoration and your floral arrangements to give way to a decor illustrating passion.
These colors, which play on a timeless and indiscreet chic style, will offer a warm setting to your wedding.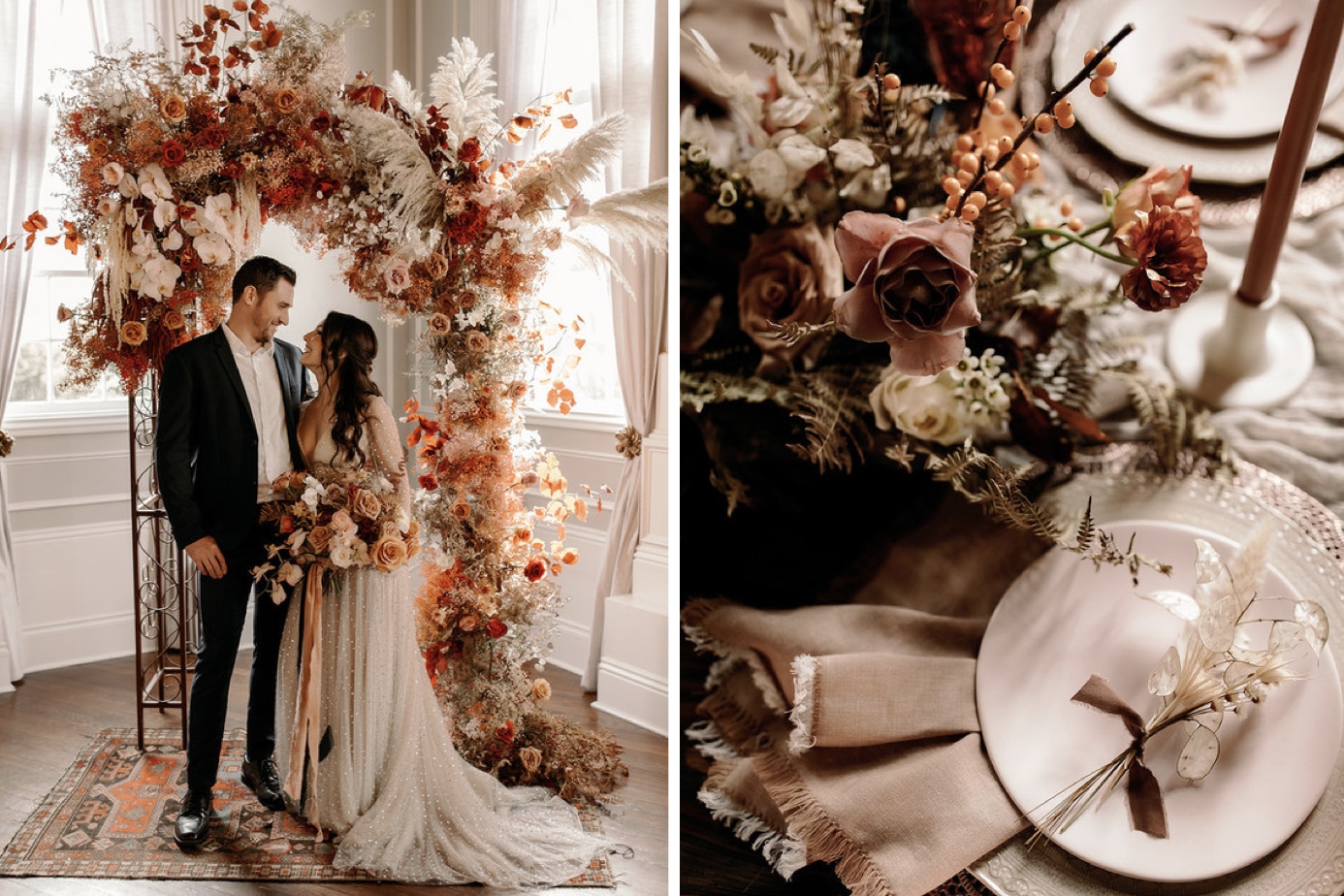 Crédit photo – Monique Serra Photography
The fever of dried flowers
For some time now, the trend of dry flowers has been inviting itself into our homes. It is therefore quite natural that in 2022 they will be invited to our weddings. Eucalyptus, natural oats, yarrow, hydrangea, gypsophila or even pampas grass, a wide choice is offered to you. Ideal for a bohemian chic wedding on the cliffs of Santorini, they give free rein to all your desires.
No more constraints linked to seasonality, you can get as much as you want all year long.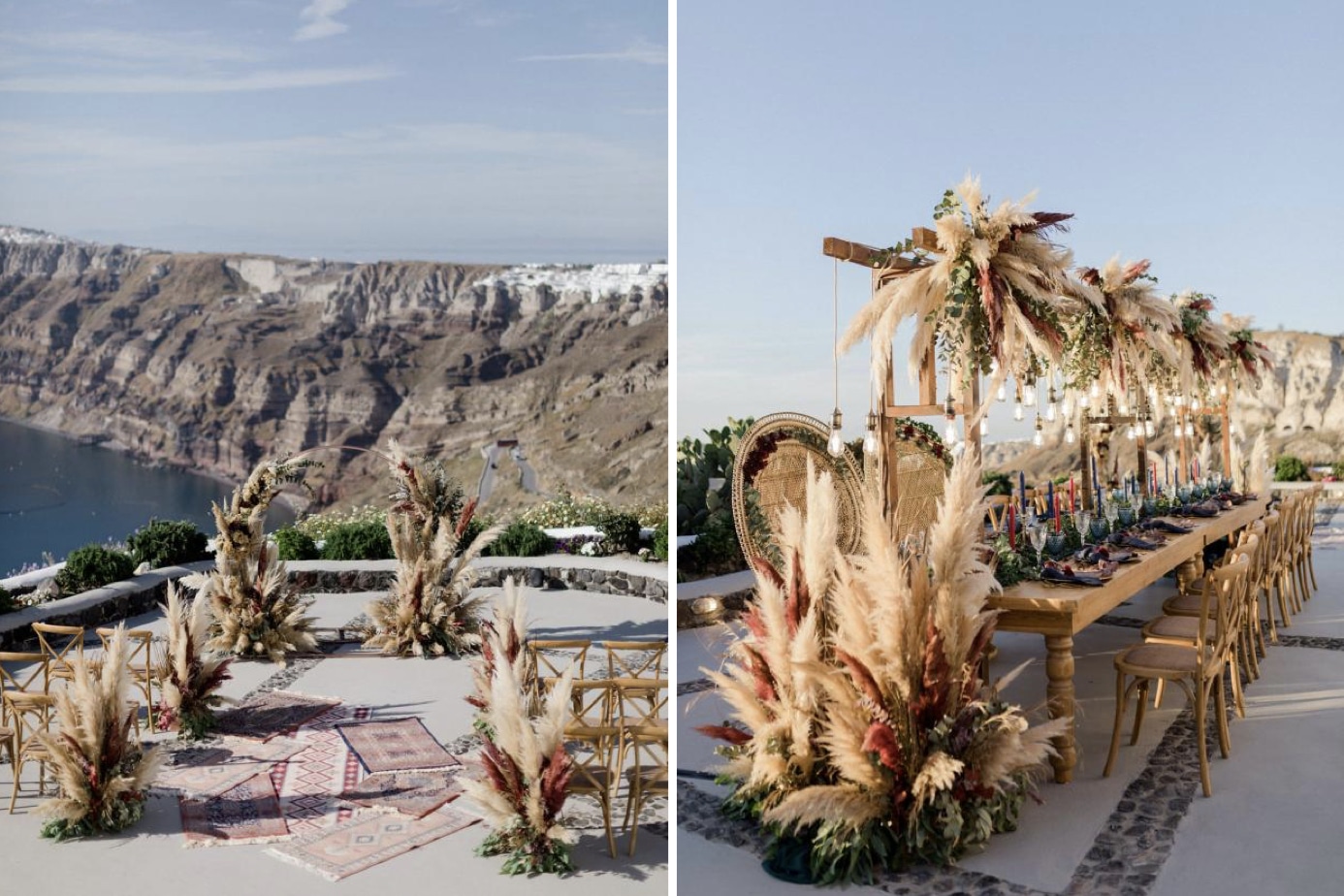 Crédit photo – Pinterest
An outdoor wedding reception
If the outdoor wedding was already becoming trendy for a few years, especially thanks to the lay ceremony, it is even more so since the arrival of the corona virus. The years 2020 and 2021 have taught us how much outdoor activities, especially those in nature, bring us joy and happiness. And that lesson is one that the bride and groom will incorporate into their festivities in 2022.
A ceremony in the green garden of an estate, a banquet among the vines and olive trees, a dance floor under the stars… An outdoor wedding reception will be one of the key trends of this year 2022.
Moreover, leave room for a romantic and fairy-like atmosphere by letting pretty garlands of lights twirl above you.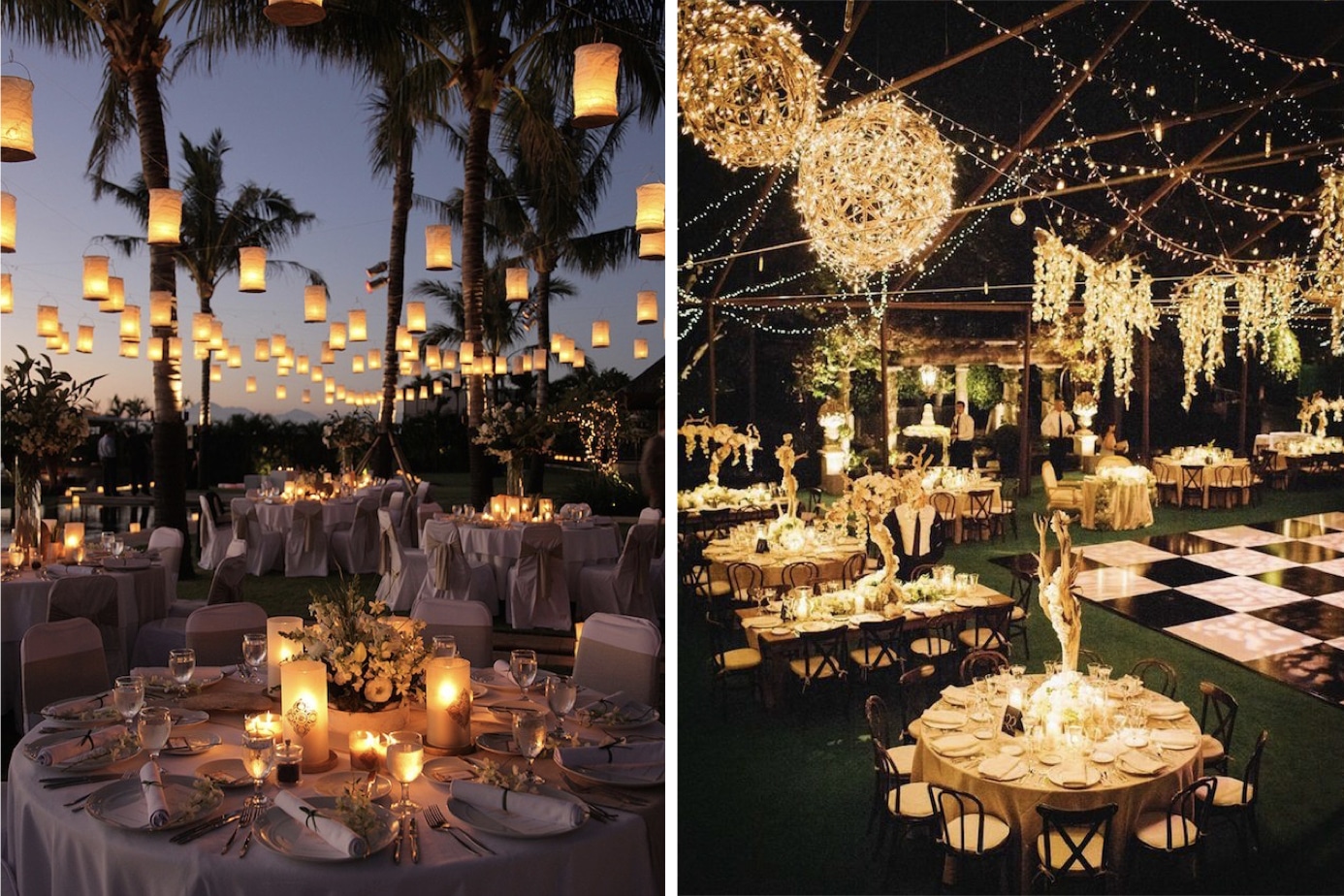 Crédit photo – Santana Photography  &  Docuvitae
Unique experiences for a unique day
This is one of the most coveted wedding trends for 2022.
You don't just invite your guests to your wedding, but especially to the most important day of your life. So, in order to make this day, an unforgettable event, the entertainment is not to be neglected.
The 2022 trends in terms of entertainment translate into an offer of unforgettable services. Fire show, live orchestra, fireworks, Thai lantern throwing… Big wedding does not necessarily mean counting on many guests, but rather spectacular events that will dazzle all your guests.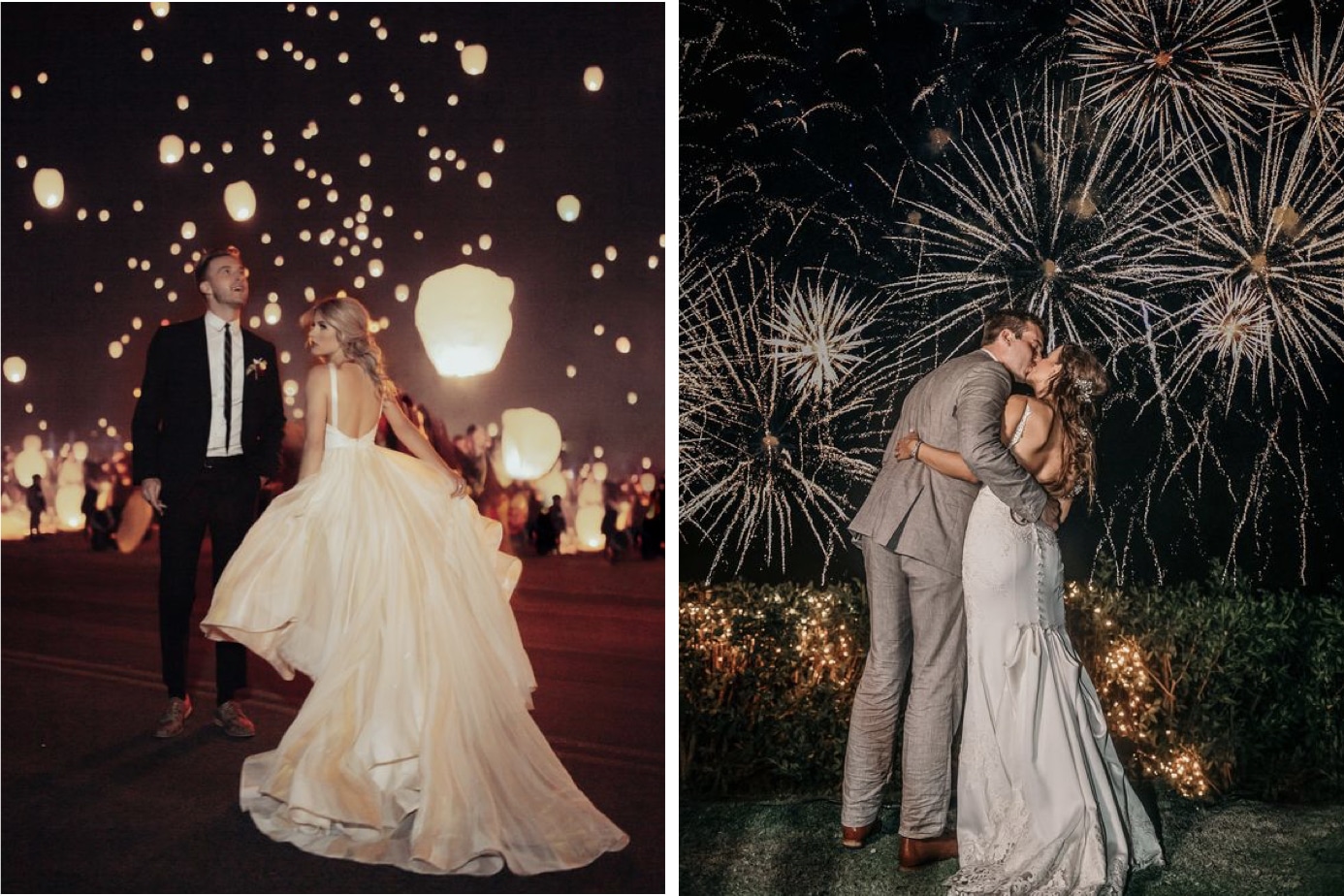 Crédit photo – Summersoelberg  &  Jenna-leighphotography
A wedding gown with a short look
From frothy ruffles to romantic sleeves, get your wish list ready, because there are many 2022 wedding dress trends! But the ones we're putting at the top of the list, the ones that will be a hit this 2022, are the shorter dresses.
Today, classic and romantic wedding dresses compete with more avant-garde creations featuring new cuts and silhouettes.
Unthinkable for a wedding in the past, they offer a more imposing stamp of personality.
Whether you're getting ready to get married or planning a casual ceremony, this trend is for you.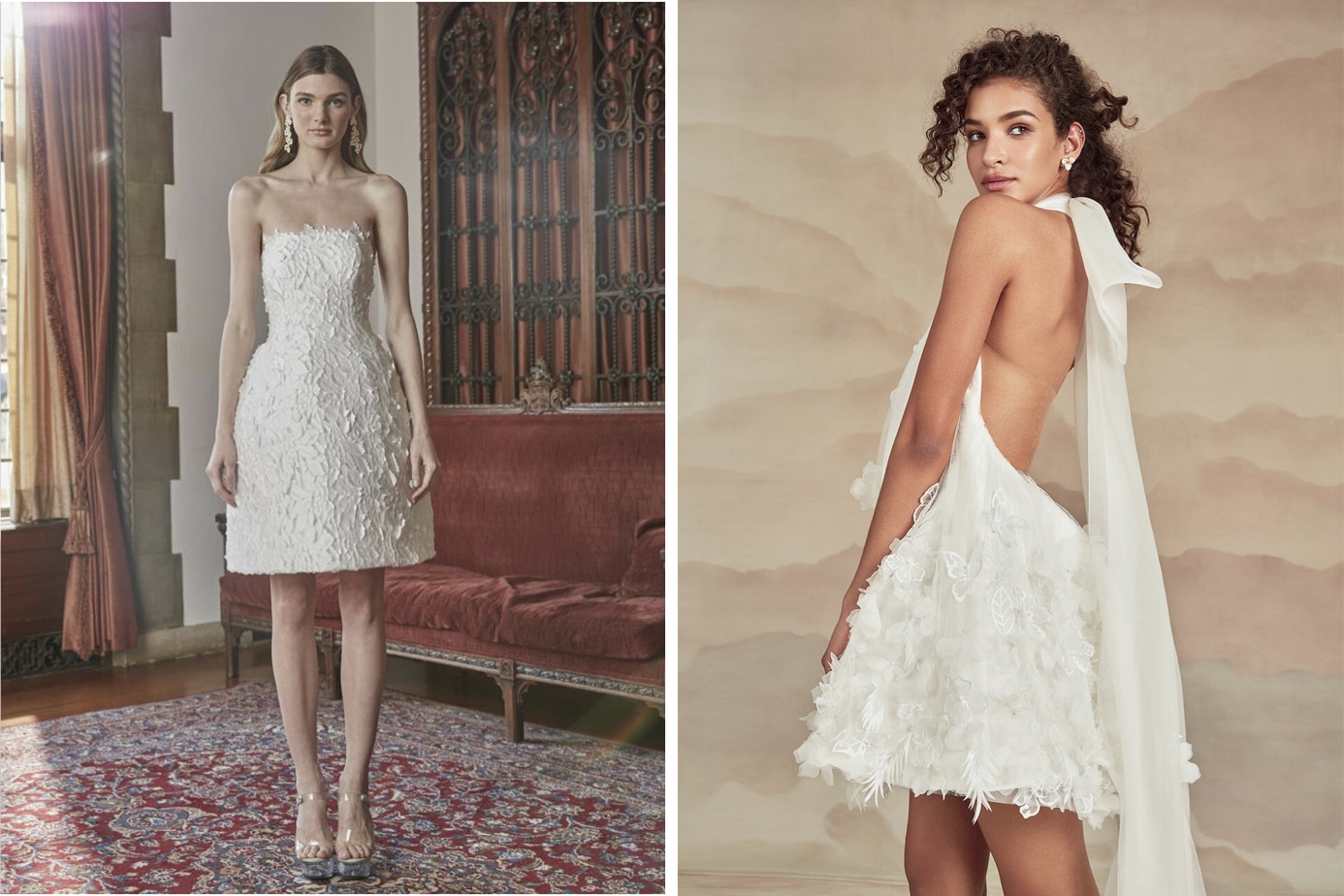 https://www.sarehnouri.com/ https://www.inesdisanto.com/
As you can see, 2022 promises to be full of new trends! It depends on your taste and preferences. For more information, do not hesitate to contact us