.How much does a wedding cost in France?
In this article, I will share with you dear reader my experience on the following question: how much does a wedding cost in France? Of course, this remains a professional observation point following my expertise for many years. Over the last ten years, the wedding market has evolved enormously.
The future brides and grooms are more and more demanding on their needs. This pushes the actors of the wedding to constantly readapt their service in order to better satisfy the request, which is yours. And to be as close as possible to your needs.
To begin with, the realization of a wedding organization will always depend on your specifications, your simplest desires or even the most unexpected. In any case, they will always be exhaustive. Because the only objective of a provider is to satisfy you, no matter the budget. However, depending on your desires, the budget you have decided on may not be consistent with what you want.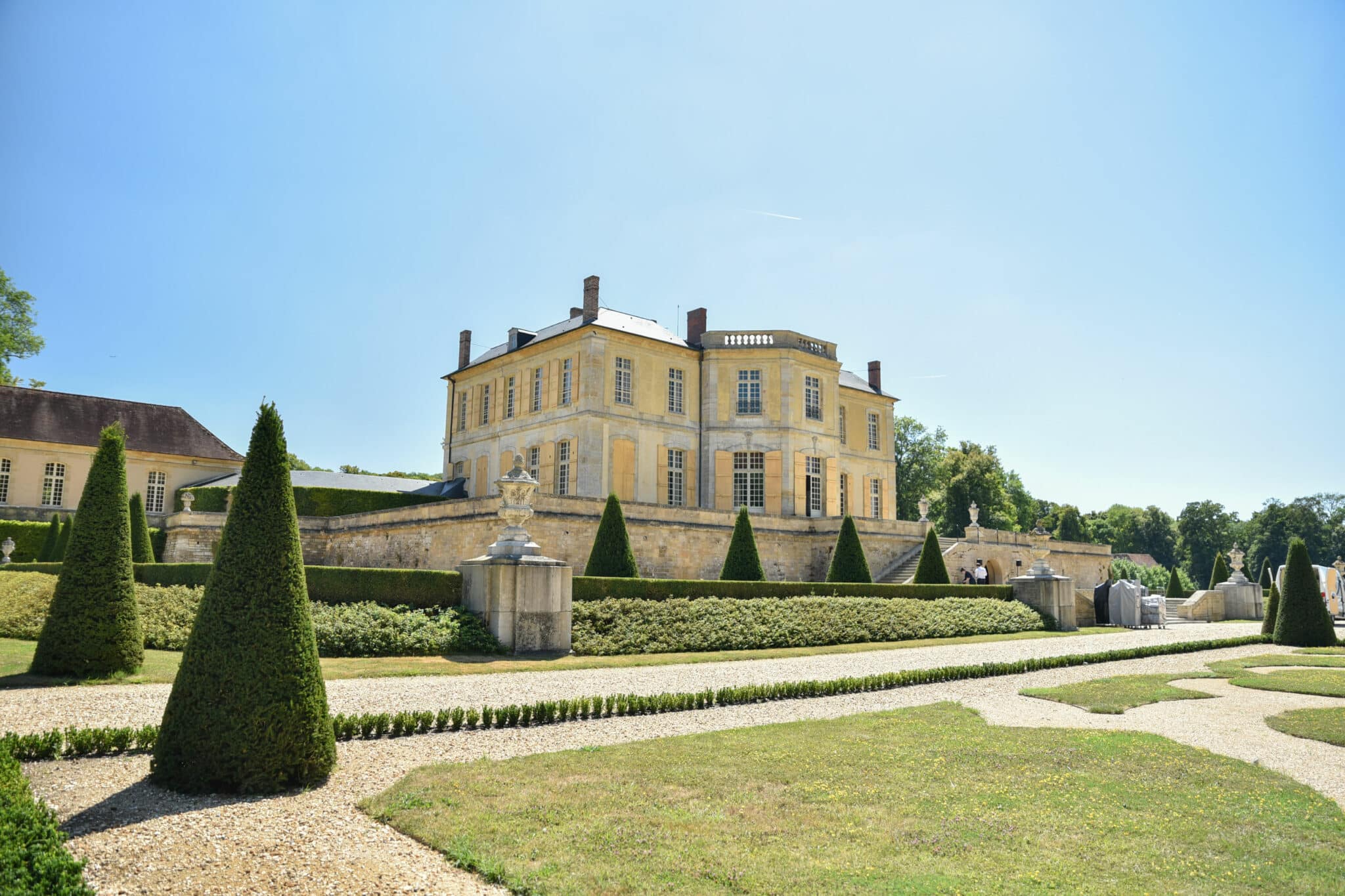 A WEDDING FOR TWO OR MORE
Some couples will be content to unite only two, because of the stress, the important number of guests, the stress of the family environment simply, that can generate a wedding.
They will decide to live their moment, and invest their wedding budget where their priorities will go. That is to say, a dream destination, exotic or not, accompanied by a professional wedding photographer, to end their day with a romantic dinner with a beautiful table, decorated with elegance and light.
Other couples will prefer a wedding with more guests because they simply want to share this moment with their loved ones and family. At this point, you can count the money, sit back on your couch and start thinking seriously about where you are going because weddings today are a real investment.
Whether you are two, ten, fifty or more than 80, you must remember one thing, the budget of your wedding will always be calculated according to the number of guests first, then of course according to the requirement and the quality of service you are looking for.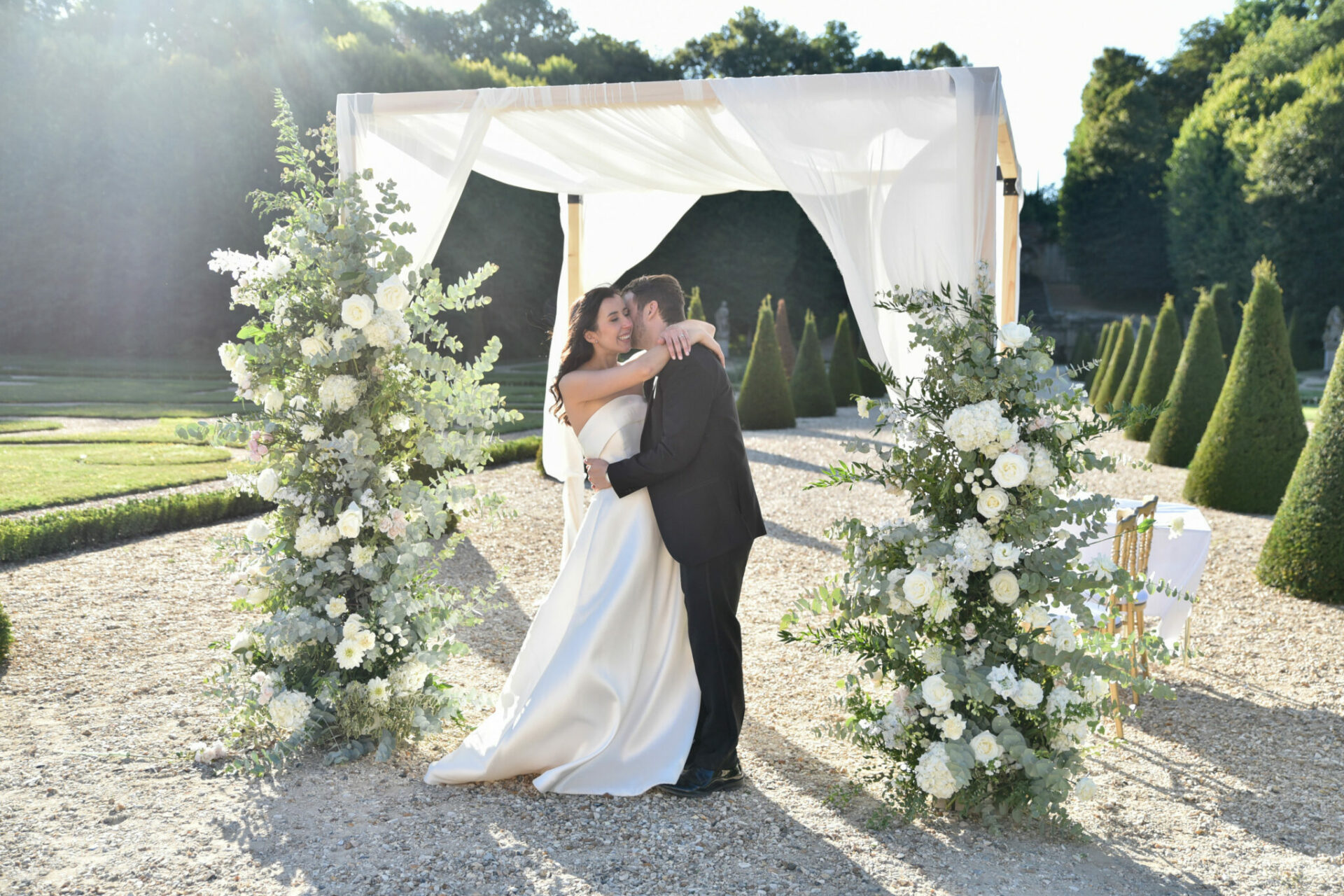 THE BUDGET FOR A CLASSIC WEDDING DAY
Here is an example based on 80 guests (average number of guests for a one day wedding):
A classic wedding day with a civil and/or religious or secular ceremony includes on average a dozen or more services. Such as the reception venue, the caterer, the decorator, the dj, the photographer, the invitations (announcements).
But alsothe guest gifts, the make-up artist, the hairdresser, the car rental…
The venue can be selected for a day, an evening or a weekend, the budget will depend on the style, the reputation, the tourist area or not. I will not speak here about restaurants or party rooms, but only about privatized places for an exclusive use.
fYou can expect to find a place from 3500 to 150000 euros in France. It all depends on whether you are looking for a farmhouse, an estate, a castle, a small private hotel or a hotel with several rooms and private lounge. Each one will have a well defined style, ancient or modern.
To privatize a castle with lodging on the spot all weekend with minimum of 1 night, we start very often at 19000-20000 euros in the appreciated regions like the Paris region, Provence. For other regions, sometimes less accessible by an airport or even a train station, the budgets will be less, but in part, the shuttle will be taken into account.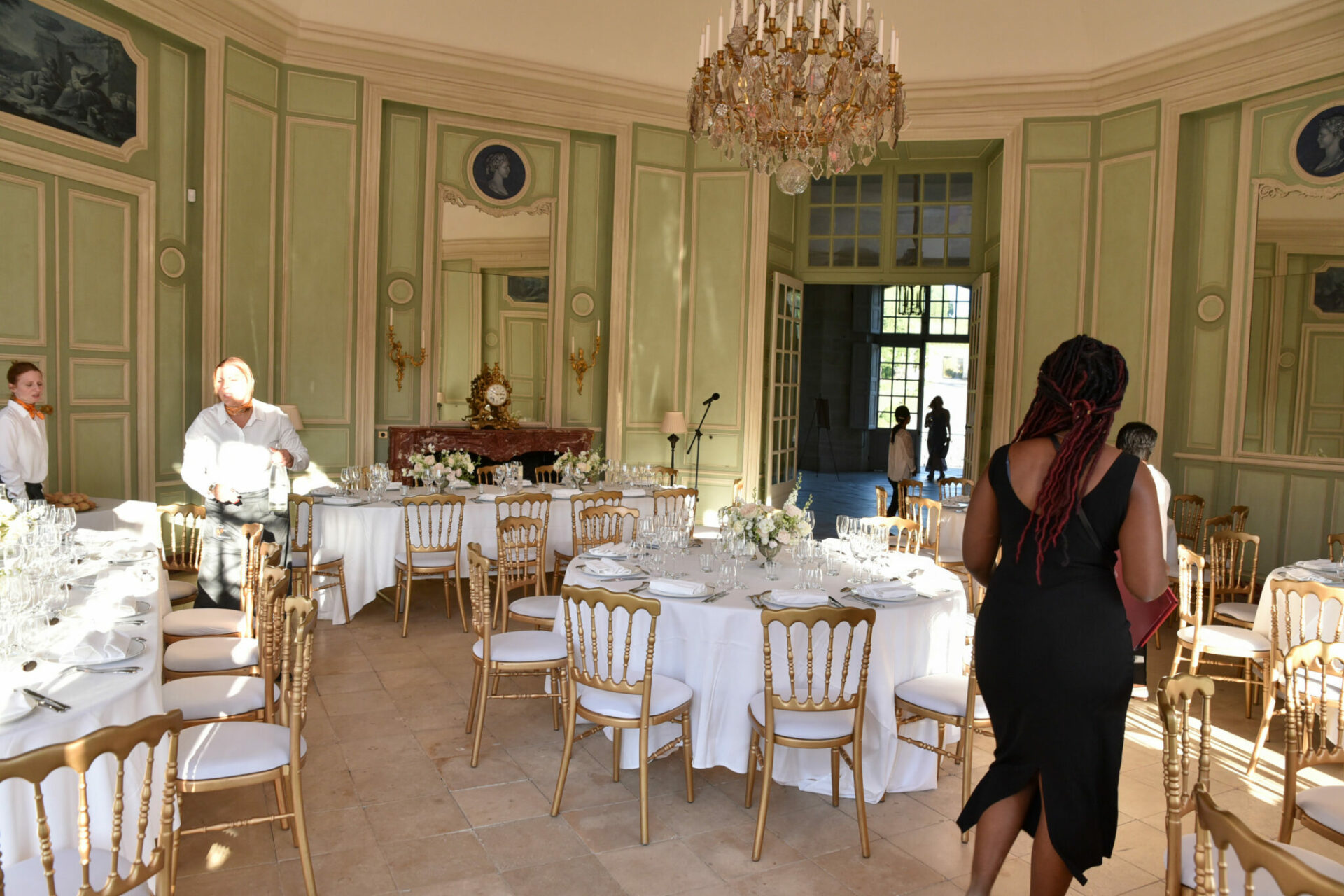 THE BUDGET OF THE WEDDING CATERER
The caterer, depending on the range desired, the number of service personnel, and of course the geographical area, the budget often starts at about a hundred euros per person, including the wine of honor, the dinner, the service, and the service equipment.
That is a minimum of 120 to 520 euros per person, depending on the reputation of the caterer. It is clear that if you ask for a waiter for ten guests while the average is 1 waiter for 25, either way, the budget will vary significantly.
Here are the other budgets to consider. It is of course an average that we know that includes a complete service and without management of logistics.
You will always find lower budgets if your budget is not expandable. However you should know that you could always have an additional investment with paid options from some of your providers. A word of advice, it is important to sort out your priorities. So that you don't end up with unmanageable logistics on the big day. Especially if you don't have a wedding planner.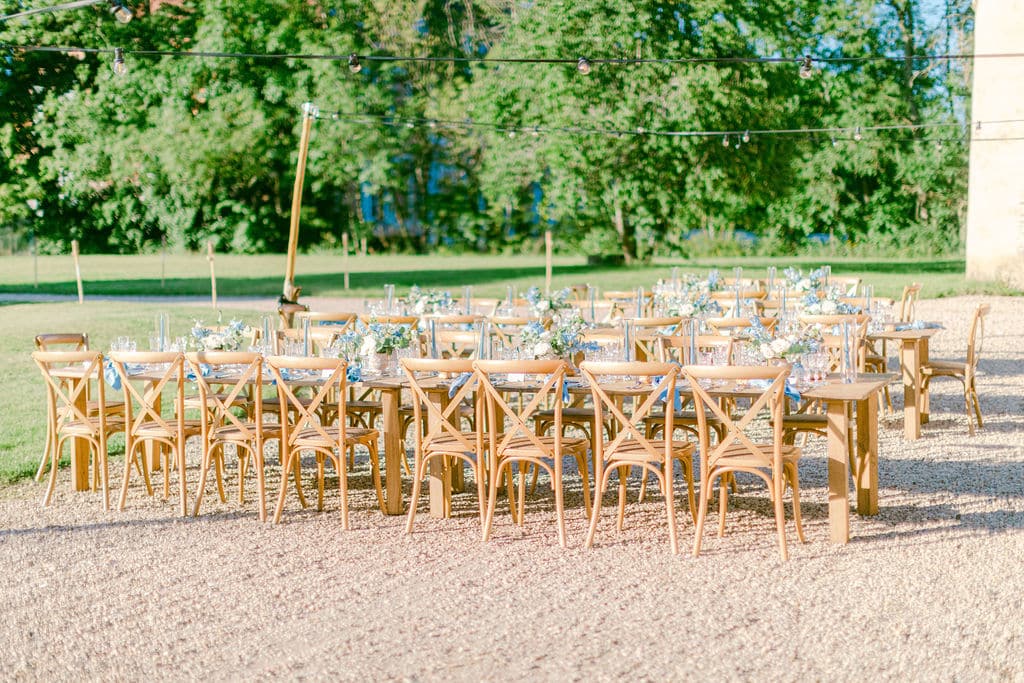 THE BUDGET OF THE OTHER WEDDING PROVIDERS
A dj with lighting and sound: between 1500 and 5000 euros,
The decorator or floral designer with her team: from 4500 euros
A photographer: from 2800 euros depending on the time
A videographer: from 2800 euros
The editions made by a graphic designer (announcement cards, menus, place cards, table names, welcome table…): from 1500- 2000 euros.
An officiant for the secular ceremony: from 1200 euros
Make up artist and hairdresser: from 600 euros with trial with the wedding day
Children's entertainer for 15 children during 10 hours: about 2500 euros
Wines: from 650 euros for the dinner
Champagne: from 640 euros for 40 bottles with a producer
Car rental for the bride and groom: from 450 euros
In any case, a wedding planner will always be more adapted to accompany you. If needed, you can always consult us and ask for a quote for a wedding planning service.