The honeymoon is a unique moment in the life of a couple. After several months of organization rich in emotions, it is time to enjoy a beautiful parenthesis for two.
While honeymoons are disrupted since 2020 due to the Coronavirus, you are surely wondering if you will be able to leave in this new year 2021. You are worried about whether or not you should postpone your trip.
As the health situation is constantly changing, it is now difficult to plan well in advance, to know if leaving on a honeymoon to the traditional exotic destinations is possible. The only thing to do is to be patient in order to be able to travel again.
However, nothing prevents you from dreaming, from projecting yourself in order to be ready to leave as soon as the world reopens.
Funs, romantic, original, relaxing, whatever the tone you will give to this trip, it must be exceptional
Here is our selection of popular destinations for your honeymoon:
The Maldives
Ideal for lovers in search of calm and escape. This island country is composed of 26 atolls and nearly 1200 islands. Intimacy and relaxation assured, wake up in a pavilion on stilts, and start your day with a dive in the turquoise waters of the Indian Ocean. This destination is ideal for diving lovers.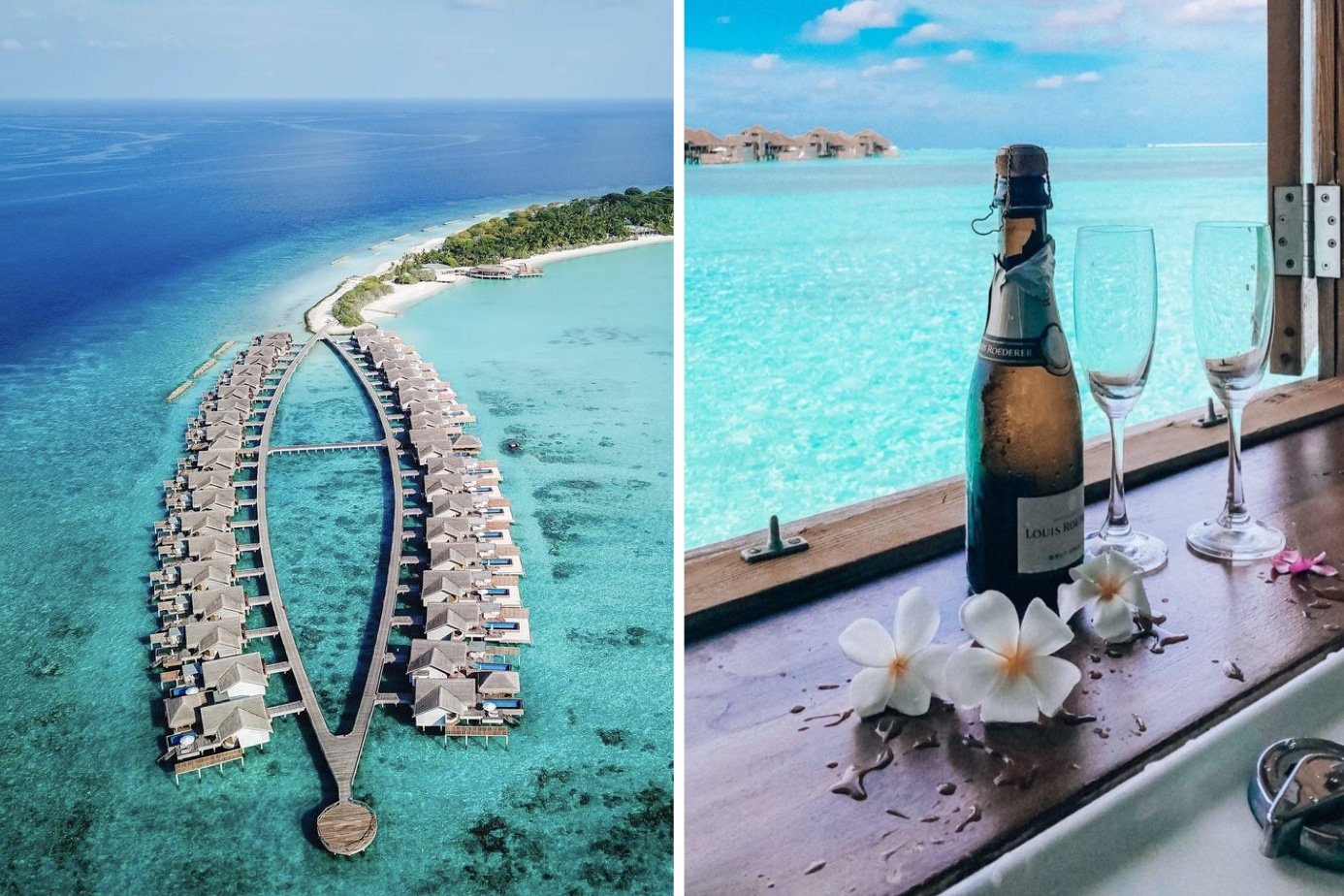 The Seychelles
An idyllic archipelago in the Indian Ocean, this little gem is an incredibly romantic destination. The 115 islands of this country welcome lovers on their white sand beaches and in their incredible resorts. Visit the main islands to discover the exotic scents and taste freshly prepared local dishes.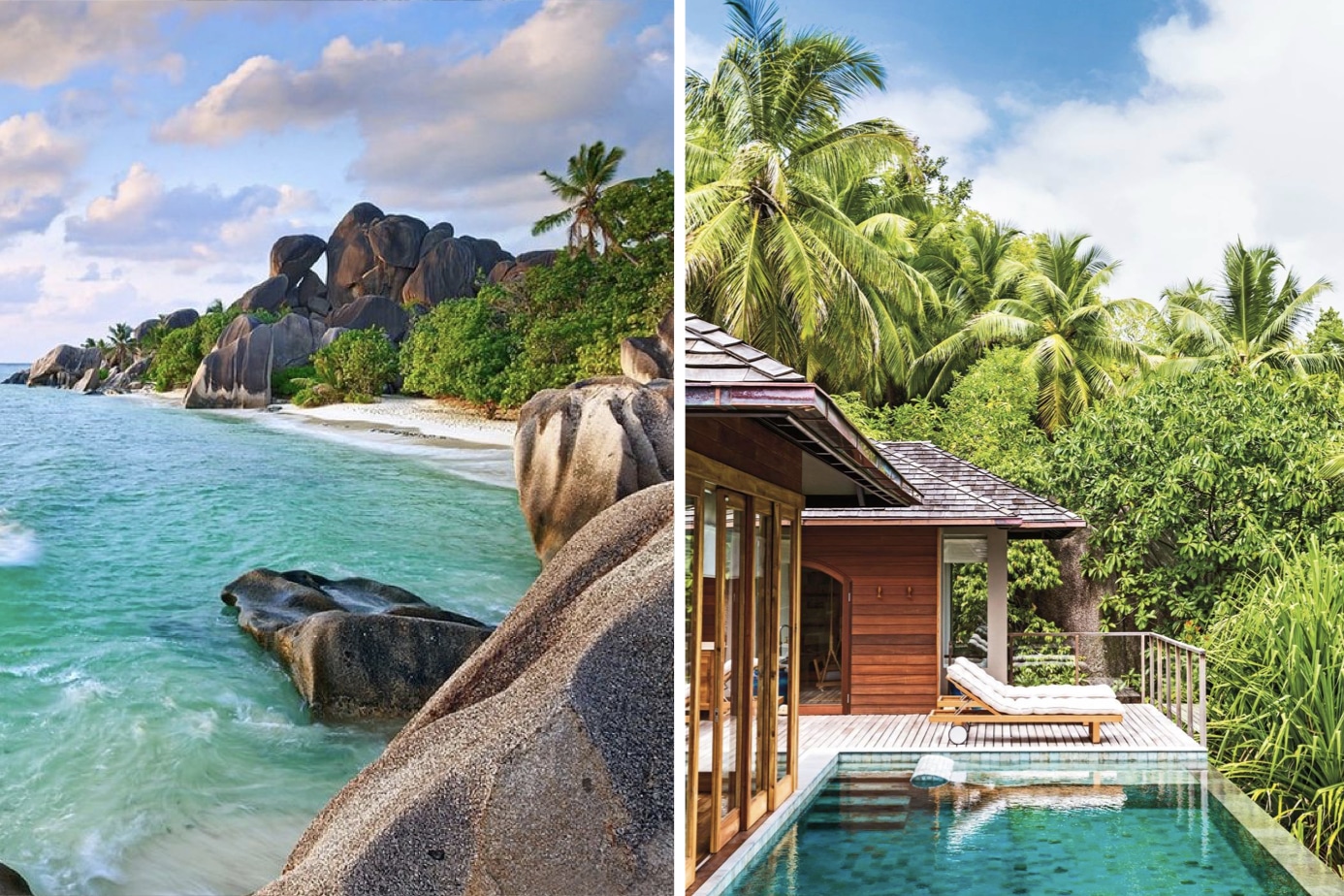 The Bahamas
An archipelago of coral reefs located in the Atlantic Ocean, the Bahamas is a magical place where you will spend an unforgettable vacation. Scattered over a huge area, their 700 islands and islets unfold their wild beauty. Visit the pink sandy beaches of Harbour Island or Big Major Cay for a unique chance to swim with dwarf pigs.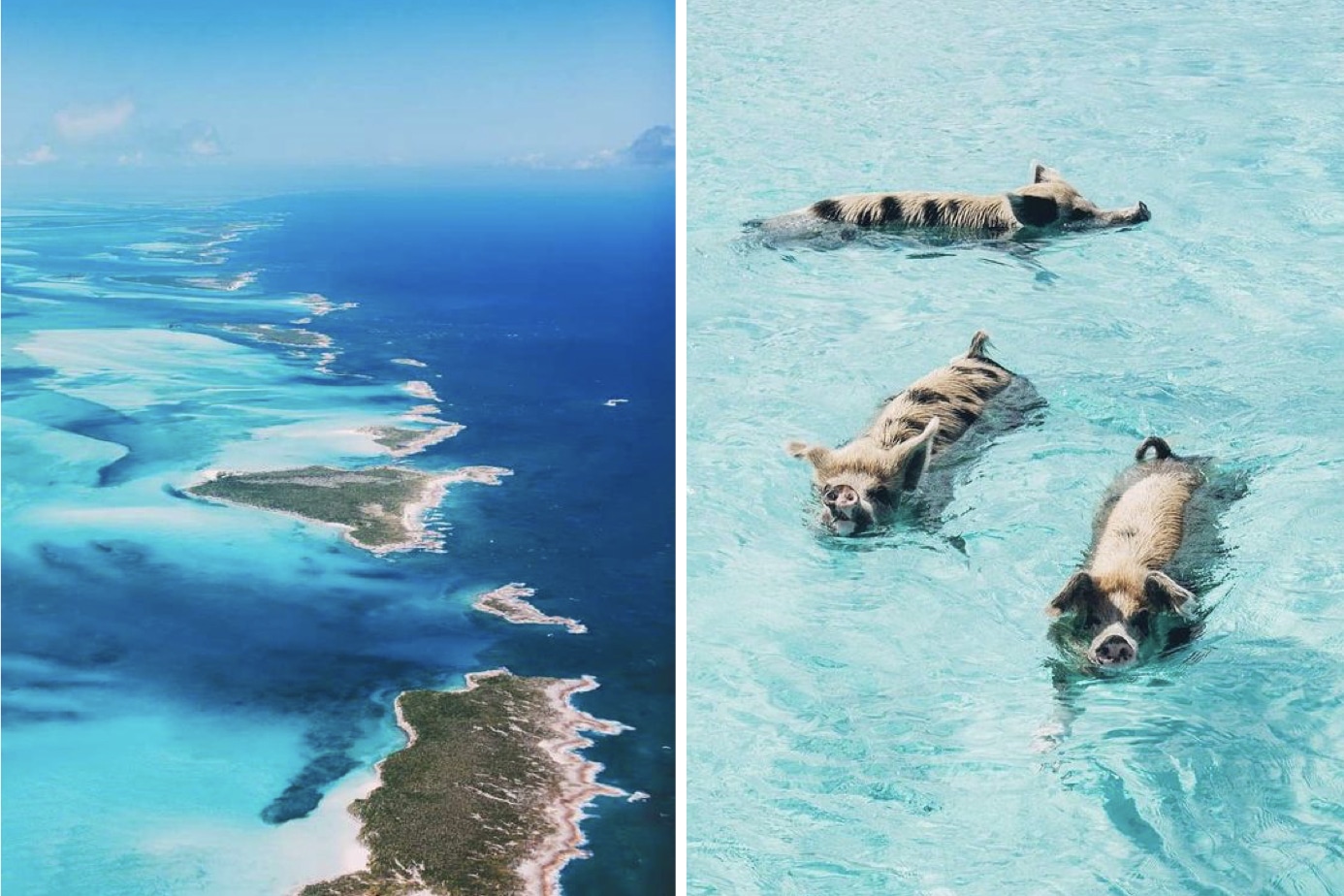 Crédit photo – Pinterest
Tanzania
Tanzania is an authentic destination for an unforgettable honeymoon. A true lost paradise. Marked by a superb nature and immaculate beaches, this destination has preserved all its authentic charm. Beyond the beautiful beaches and luxury accommodations, this country offers lovers the opportunity to live a unique experience by exploring mythical parks.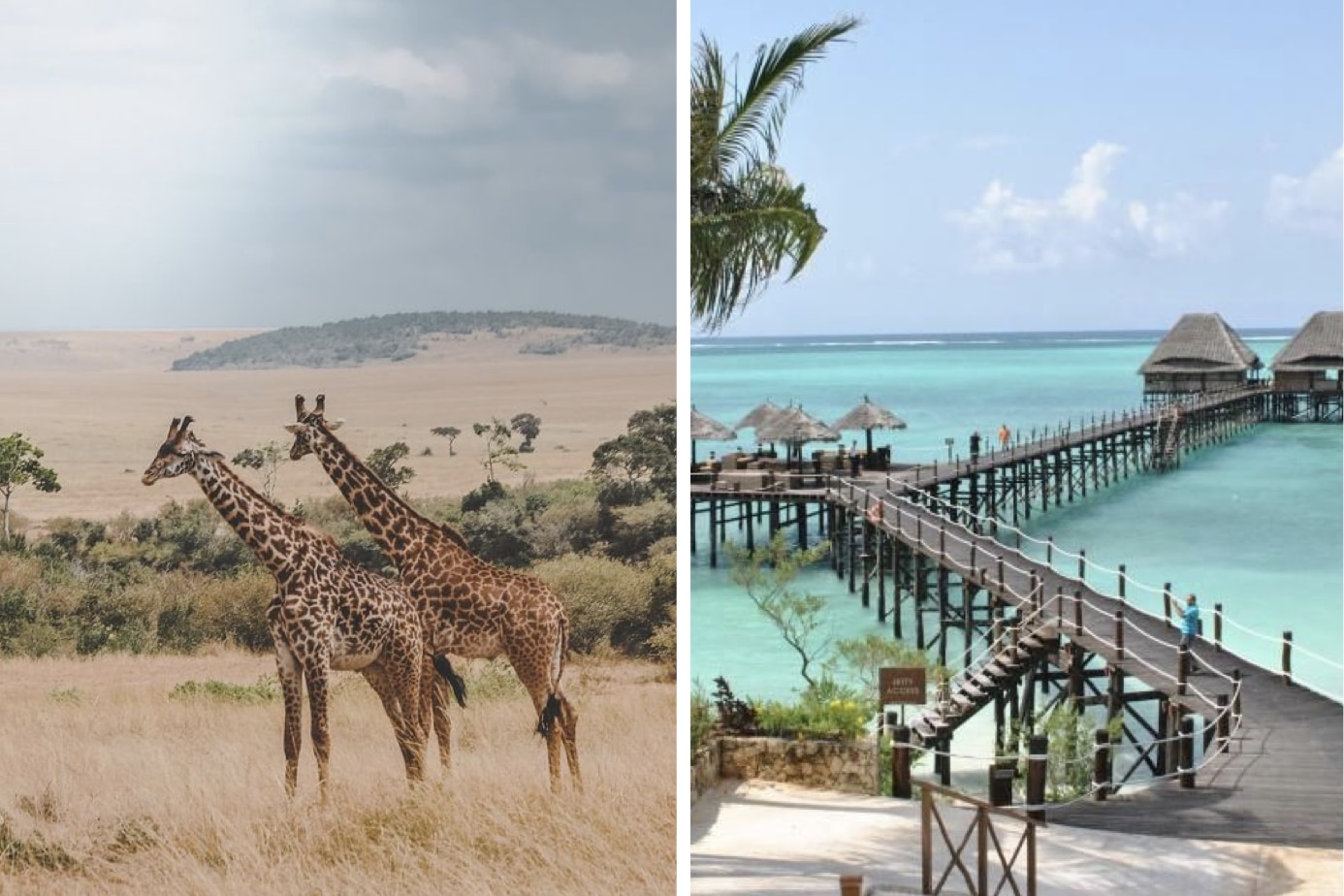 Crédit photo – Pinterest
Bora-Bora
Lovers from all over the world dream about it. In the heart of the South Pacific, Bora Bora is the jewel of French Polynesia. Near Tahiti, Bora-Bora is set in one of the most beautiful lagoons in the world. Newlyweds flock to it for honeymoons. This destination embodies the ultimate in romance.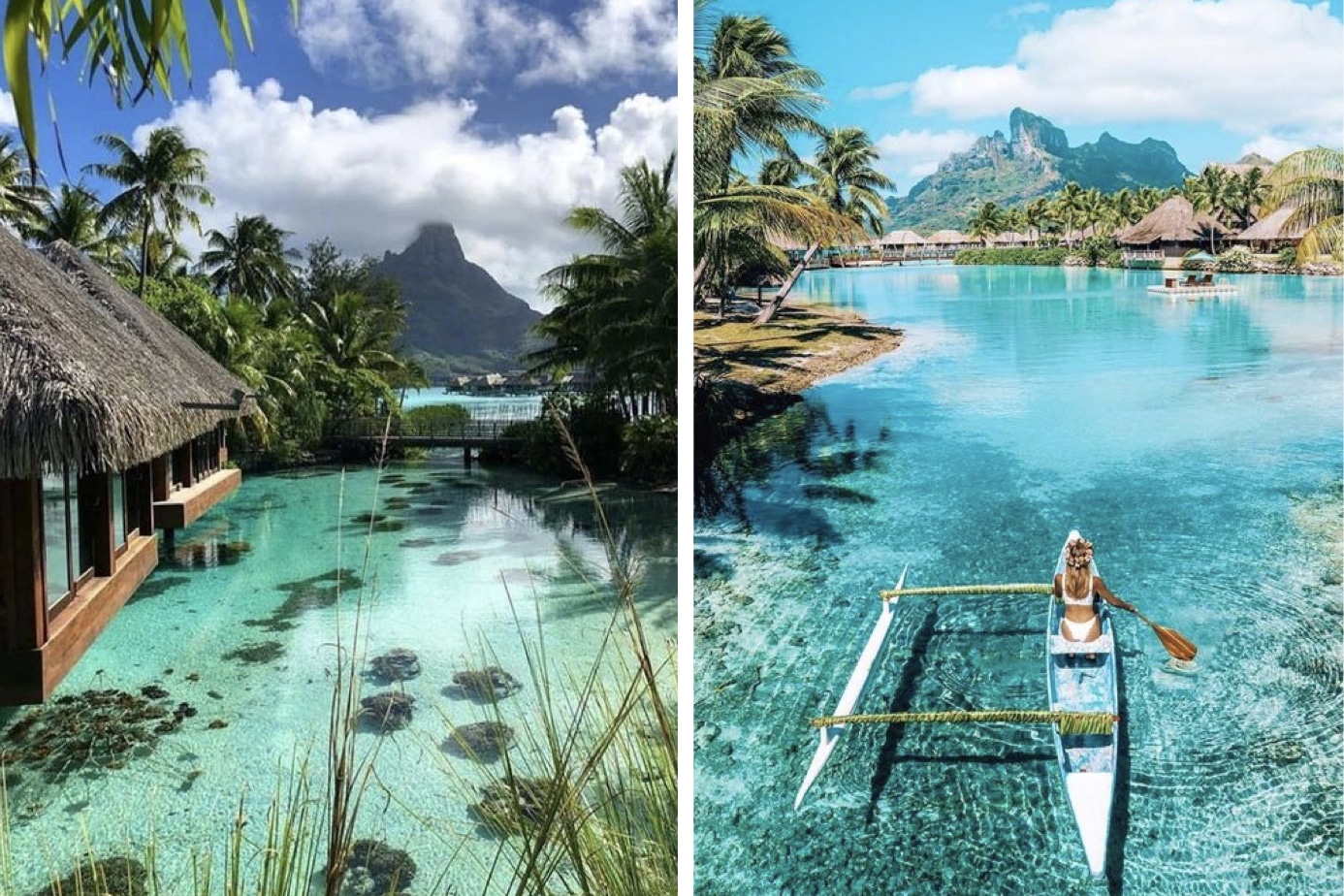 Crédit photo – Pinterest
Well, how about it? Which destination will you choose for your honeymoon once the restrictions are lifted ? Contact us for more information about organizing your honeymoon.