Luxury & bespoke wedding  in France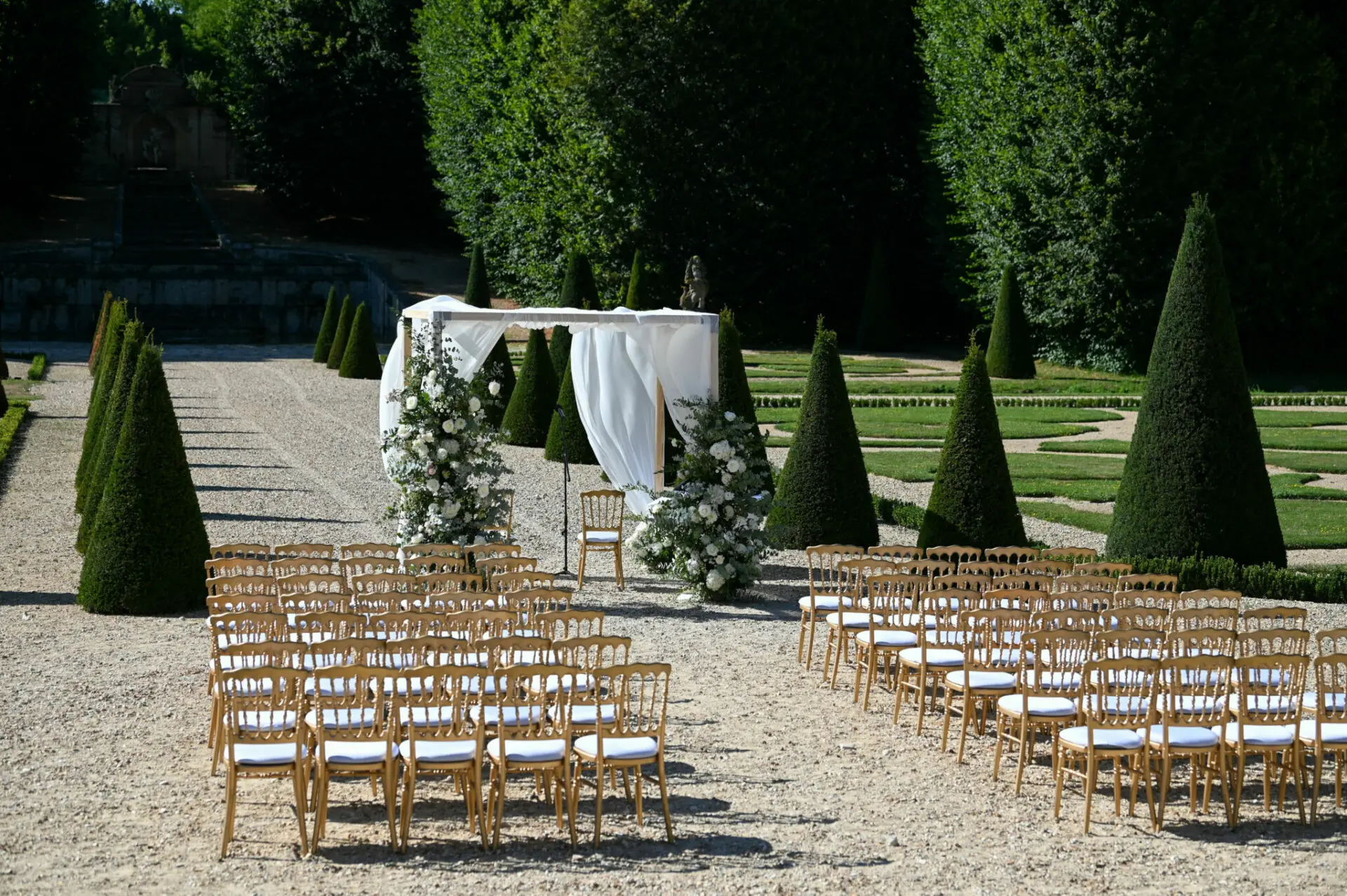 " You are dreaming to get a wedding in France… "
What are the next steps?
By being present at our side, you opt for a service of excellence in order to be, advised, guided and accompanied. Each step of the organization of your wedding will be lived in the most absolute calm with at least 2 wedding planners present on your D-day.
First of all, you will be in contact with Sandrine, founder of the agency, she will be your wedding planner and main interlocutor during all the preparations of your wedding organization in France and abroad.
After having studied your desires and wishes during a first meeting, we will plan together how to satisfy your needs thanks to a sharp and precise work methodology to create a tailor-made event, flawless, mastered and in your image. Our agency keeps a total freedom to accompany you in all your ideas, even the most original, and commits itself to be present for you at any time of the day.
France has an assortment of beautiful landscapes to offer you for your wedding. Say yes to the one you cherish most in the middle of the lavender fields of Provence, or even at the foot of the sleeping volcanoes of the Auvergne.
"To have a wedding planner, it is to be able to continue to benefit from the weekends, but also to leave on vacations in love."
Tell us about your project via this link