Organsa wedding planner for aesthetic, refined and elegant weddings
Paris-based agency
Specializing in the organization of high-end and very high-end customized events for foreign and French-speaking clients, Organsa wedding planner Paris transports you into the incorrigible world of weddings.
For over 10 years, our agency has conceptualized, harmonized, governed and staged your most beautiful ceremonies.
An unavoidable force in the destination wedding industry, Organsa offers you a unique service backed by French know-how for the realization of the most beautiful day of your life.
Our watchword is excellence. Your event will be punctuated with elegance, rigor, exacting standards and professionalism. A perfect blend of superior service and unlimited human contact to write the most important chapter of your life.
A wedding in a beautiful Parisian palace or in an exceptional estate overlooking the Mediterranean Sea, or on the other side of the world, nothing is beautiful enough for Organsa.
Your desires, your personalities, your passions, your love and your worlds are the keys to organizing a wedding that lives up to your expectations.
Our commitments.
At Organsa Wedding planner Paris, rest assured that we are working to make your life easier. In addition to organizing and managing your event, we are committed to facilitating the organization of your event according to our values in order to provide you with absolute support.
The art of knowing how to listen to you, the desire to respond to your needs in an organized manner, as well as an incorrigible reactivity are the very basis of our profession in order to respond to all your desires. Organsa certifies a real guarantee of quality and a unique know-how.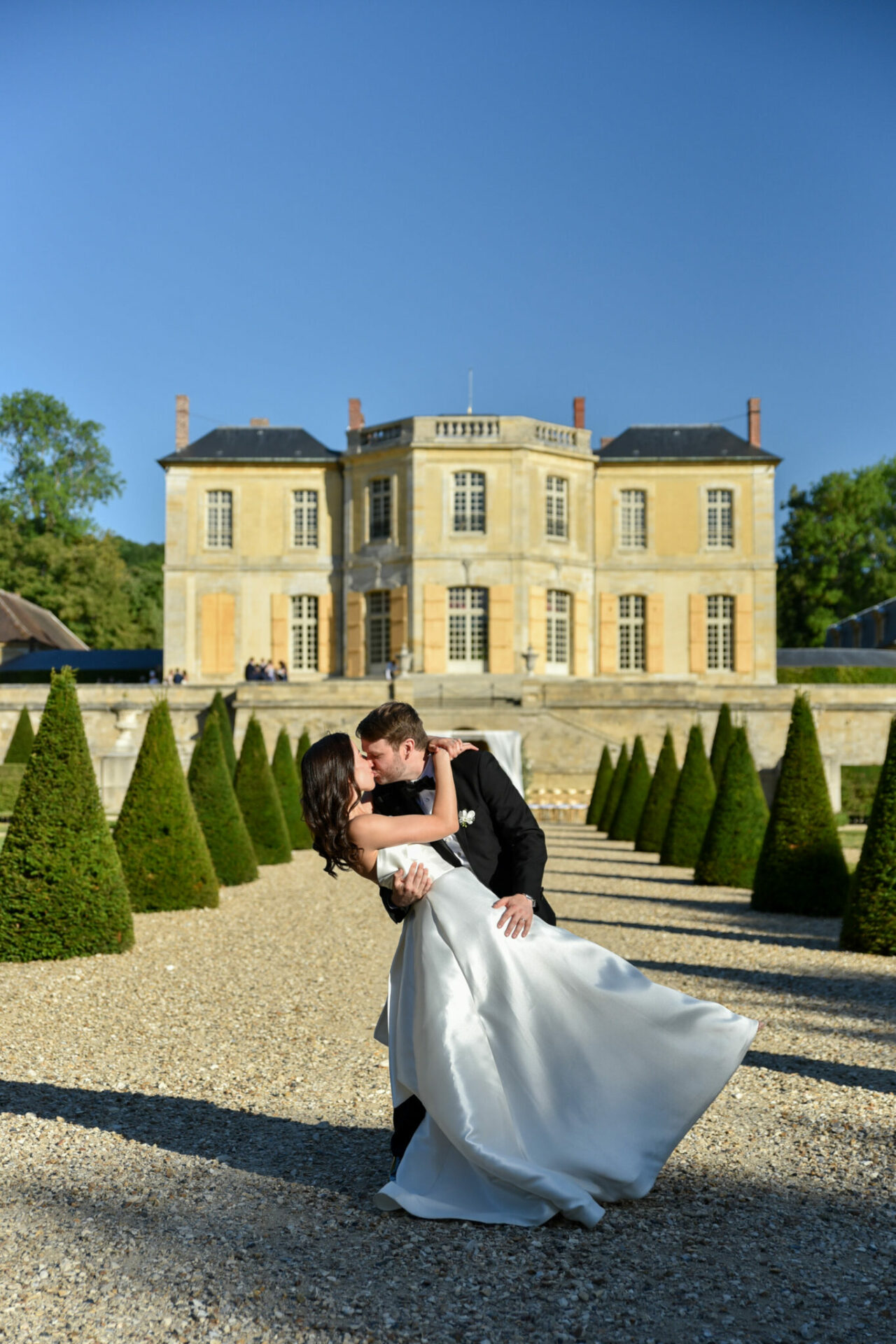 Our expertise.
In order to assure you of an expertise worthy of the name, for the creation of your project, Organsa Wedding Planner Paris has its own working guidelines whose organization is unequalled. We will soften each step of your project with professionalism thanks to the use of powerful supports guaranteeing you a solid advancement as well as absolute results to create a tailor-made event, flawless, mastered and in your image.
On the other hand, we carefully select for you, renowned craftsmen, in order to offer you a service of irrefutable quality.
Daily serenity.
Live your day in all suppleness and serenity. Our wedding planner agency supports you and relieves you during all the organization of your wedding in order to make this marvellous day softer. Don't worry about the small details and enjoy the precious moments by letting yourself be guided by professionals and masters in the organization of weddings for over 10 years.
By working with us, you make the choice to be accompanied, advised, guided in order to live the different stages of the organization of your wedding in all wisdom.