All is about experience…
MODERN, AUTHENTIC, AESTHETIC WEDDING FOR TRAVEL LOVERS
Organsa wedding planner, a Paris-based agency, has been transporting you into the incorrigible world of destination weddings for over 13 years.
Our agency conceptualizes, harmonizes, governs and stages your most beautiful ceremonies.
An unavoidable force in the destination wedding industry, Organsa offers you full wedding planning and design service with a French savoir-faire  for the most beautiful day of your life.
Our watchword is excellence. Your event will be punctuated with elegance, rigor, exacting standards and professionalism. A perfect blend of superior service and unlimited human contact to write the most important chapter of your life.
We will accompany you to the most authentic and luxurious locations in Paris, the south of France or even Lake Como, Santorini and Mykonos.
Your desires, your personalities, your passions, your love and your worlds are our leitmotiv for organizing the most luxurious and personalized wedding.
Our commitments.
At Organsa Wedding planner Paris, you can rest assured that we are dedicated to making your life easier. We're committed to helping you organize your wedding according to our values, so that we can provide you with absolute support. The art of listening to you, the desire to meet your needs through a well thought-out process.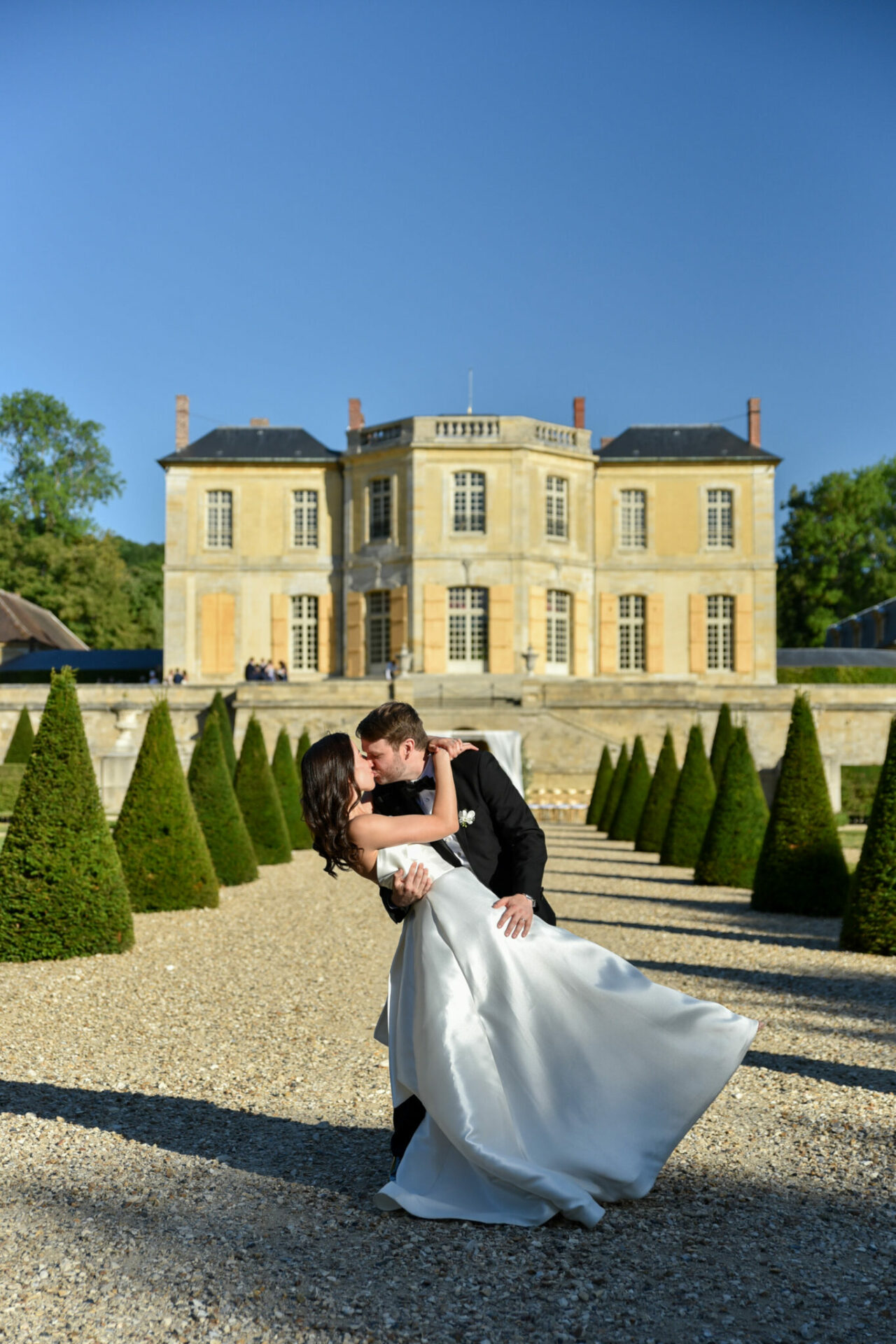 Our expertise.
Organsa Wedding Planner Paris has its own working guidelines whose organization is second to none. We'll smooth every step of your project with professionalism, using high-performance materials to guarantee solid progress and absolute results to create a well-mastered event.
Daily serenity.
Live your day in complete flexibility and serenity. Our wedding planner agency will support and relieve you throughout the organization of your wedding to make this wonderful day even sweeter. Don't worry about the little details, and make the most of precious moments with professional guidance.